Balloons are something which are always associated with 'Happiness'. We celebrate any festive occasion with the help of balloons. It brings smiles on the faces of children and adults. They are a symbol of happiness. Balloons in bangalore can bring lot of happiness in your life.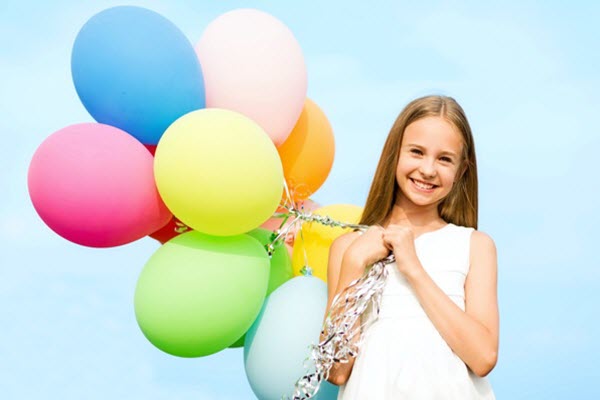 It is difficult to imagine any event without balloon decoration. Balloons as compared to any other materials like ribbons or flowers look more elegant. Helium balloons stay for a longer period. Also one can twist and twirl the balloons in any shape which is not possible with flowers or ribbons. So people now prefer balloon decoration and it has now become a must needed material for any event.
In this era of internet, everything can be purchased online. This is includes a product like 'Balloon' also. There are many start-ups which are selling balloons in Bangalore through online. The process is simple, just like purchasing any household item through e-commerce sites.
There are sites like bookmyballoons through which one can order balloon online. These online portals provide any type of balloon depending on size, shape, colour etc. So it's a different type of experience of collecting the balloons at the doorsteps. Special occasions can be made for special by purchasing balloons online.
In a cosmopolitan city like balloon, such sites become very much useful as it is difficult to find a person who sells balloons in bulk quantities. In case of emergencies it is more difficult. These online portals not only deliver the balloons at doorsteps but also cater to customized need of client. One can get the name imprinted on balloons and can get right quantity and quality of balloons as per the requirement. Thus it provides satisfaction of conducting an event as planned which leads to more happiness.
Along with balloons, these companies provides other services required for making the event more special like different entertainment packages for engaging the guests, cake and short eats, photography etc. Hence organizing such type of events is not an issue any more. It is now possible to do with daily work routine and organize such parties without devoting much time. These companies do provide a professional and personal touch to any kind of event theme.
A well decorated house with balloons makes the mood more cheerful. Companies who dealing in balloons business are creative in their approach. They provide value for money to their customers. Whether it is a birthday party, marriage anniversary or corporate program they are experienced in handling all sorts of events.
In terms of budget, it can start from INR 3000 to INR 50000. A simple balloon decoration may cost up to INR 3000. If someone finds helium balloons are costly they can opt for simple balloons and look forward for same kind of decoration. The party organizers try to work according to the budget.
So in a way, technology and human touch has blended in glorifying the event and making it more special.