Wearing balloon hats can make anyone feel like a kid. Making creative hats out of balloons needs a special skill that you can learn here and brings smiles to the faces of both, kids and adults at your next party. Read on to learn the different easy-to-make variants of balloon hats.
Crazy Balloon Hat
The crazy helmet-style balloon hat requires a base balloon wrapped with two quick twists. You can select any colored balloons to make these basic yet crazy balloon hats to enhance the party mood of all attendees. If you are organizing a birthday party or your anniversary party, you can ask creative balloon party decorators in Bangalore to prepare balloon hats for your guests.
Flower-Styled Balloon Hat
The colourful flower hats are very popular with girls at parties, especially during outdoor events. As one of the birthday party balloon hat ideas, you can use different colors of balloons and arrange them in the shape of a flower. Later add a solid base to the flower-shaped balloon. You will also require quite a few green balloons to be used as the stem, along with colour balloons like pink, red, yellow, or purple for a look displaying the petals of a traditional flower.
Balloon Crown Hat
A balloon crown hat can be designed for a royal-themed birthday party. Make the birthday boy or girl feel like a king or a queen with the balloon crown hat. The making of this style of hat is slightly complicated but after a few tries, you will be able to perfect it and make a little prince or princess feel very special.
Elegant Balloon Crown Hat
While the basic balloon crown hat can be worn by guests, the elegant balloon crown hat should be made specifically for the host or hostess of the party. Adding one more balloon to the basic crown creates a bigger version that looks fit for a king or queen.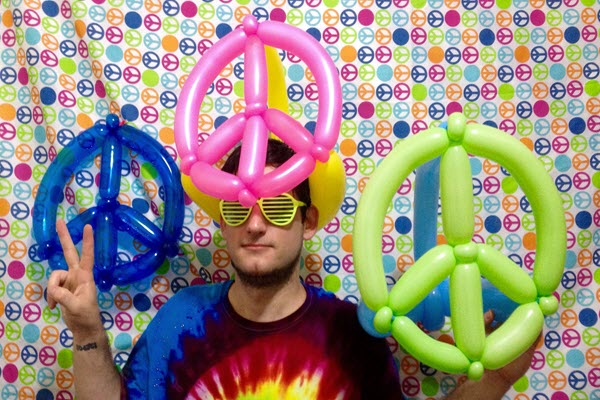 Twisted Crazy Balloon Hat
Out of the various creative balloon hat ideas, the Twisted crazy balloon hat is one version that is unique and gives your guests a big surprise. This basic balloon hat requires only one balloon and three simple twists on the top. Using different colors of balloons will help you make the twisted crazy balloon hat look funky. If you are planning a birthday party for your kid, you can ask balloon decorators to create stunning designs using different colors of balloons for your guests.
Jester Balloon Hat
A clown or jester balloon hat is a fancier form of balloon hat and hence a little more complicated to make. First, use two balloons to create a simple hat and add some twists and turns to create a great-looking jester hat. It even showcases the bouncy tassels and will remain memorable as colourful balloon hats for the party.
Above are some of the varieties of balloon hat ideas that can be implemented easily without any hassle. Hopefully, you liked these variations and consider them while making something fun and exciting out of balloons.
Get in touch with www.bookmyballoons.in or visit us for event-related services. We will be happy to help you with our expertise in implementing decorations of your choice with perfection and on time.