A Party celebration is supposed to be a fun-to-do moment. If you are the host of the party, you need not take stress managing invites, decoration, food, games, etc. Reduce your stress and tensions, and first read some of the potential benefits of hiring an event planner for your next event.
Good at Organizing Theme-Based Parties
Managing entire theme-based parties is quite a difficult and daunting task. Event planners have the know-how to organize all the important aspects related to the theme from clothes and cake to décor and food. So, you can just relax as a host and just throw a grand party without feeling anxious.
Have Contacts with Vendors And Suppliers
Event planners have years of experience in working with various vendors and suppliers for all the party needs, right from décor to food. These vendors offer them better costs than they would to unknown clients. Make good use of their network and see your party budget go low. You can be upfront with your event planners to hire the best vendors and suppliers but at a reasonable cost.
Makes Your Party Budget-Friendly
When you organize your party celebration yourself, you tend to pay way more for everything. It is best to approach organizers that can save your pocket from unnecessary expenses. Most event planners charge nominal fees and arrange your party most economically. One of the benefits of hiring a party planner is that they have tie-ups with various suppliers so they can convert your otherwise expensive party into an affordable one.
Professionals Know The Importance of Detail
If you are organizing your party, the final output might look very amateurish. You may skip some minor yet important details like planning appropriate return gifts, decorating your party hall with a unique and attractive theme, and much more. Event planners think professionally and maintain a list of important things that shouldn't be skipped at any cost.
Quality Presentation
Event planners are experienced enough to know how to present your party appropriately as per the occasion. Starting from creating a list of guests, and catering party food to winding up the celebration venue, event planners are experienced and highly professional at completing their job with perfection.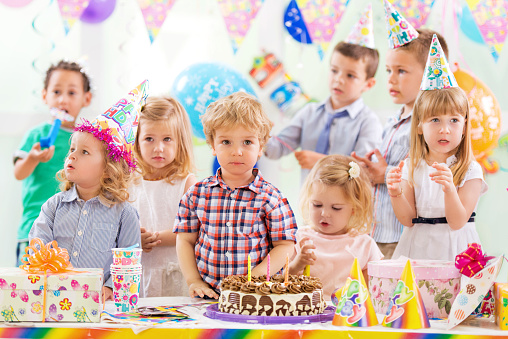 Saves Your Precious Time
To save yourself from the trouble of getting too overwhelmed with juggling between work, home, and party organizing, you should hire an event planner who would work on your behalf and organize a party as per your requirements.
Event Planners Work According to Your Availability
If you have a very busy work-life schedule, you can ask event planners to work according to your availability and expectations. By hiring an event planner in Bangalore for your party celebration, you can continue with your life as usual while in the meantime, event planners will help throw a wonderful party for you.
Avoid Panic Situations
Event planners are professionals who do their job effectively. So, you can leave all your anxiety and stress of throwing a party and just relax and rely on the organizers. The birthday event organizers in Bangalore will plan your celebration from start to finish.
Hope you will understand some of the benefits of hiring event planners for a celebration. Get in touch with www.bookmyballoons.in or visit us for event-related services. If you are thinking of hiring party planners in Bangalore, we will be happy to help you with our expertise in implementing decorations of your choice with perfection and on time.