Benefits Of Hiring An Event Planner For Party Celebration
Party Celebration is a fun-to-do moment. If you are the host of the party, you start taking stress on thinks like party management, food management, guest's managements, etc. In order to reduce your stress and tensions, we are here to share with you some of the potential benefits of Event Planner that would definitely encourage you to hire event planners for the upcoming party. Here we go…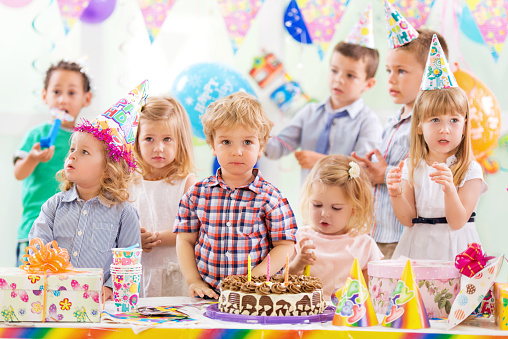 Event Planners Are Good At Organizing Theme-Based Parties:
For theme-based parties, it becomes quite difficult to manage the theme of an entire list of guests. Organizing dresses and conveying dresses meaning and importance to each guest is the job of event planners. So, you can just relax to throw a grand party without taking much of the stress and pain.
Have Contacts With Vendors And Suppliers:
Event planners have years of experience of working with vendors and suppliers so you want to cut down your party budget, you can ask your event planners to hire the best vendors and suppliers but at the lowest cost.
Makes Your Party Budget-Friendly:
When you organize your party celebration yourself, you fail to approach organizers that can save your pocket from a considerable amount of money. Most of the event planners charge nominal fees and arrange your party in the most economical way. Event planners have tie-ups with organizers so they can really convert your otherwise expensive party to the affordable one.
Professionals Know The Detail:
If you are organizing your party, you may skip some minor yet important things like giving return gifts, decorating your party hall in a unique way, and much more. Event planners think professionally and maintain a list of important things that shouldn't be skipped at any cost.
Quality Presentation:
Event planners are experienced and they know how to present your party in the most auspicious way. From creating a list of guests, food catering, and winding up the entire party area, event planners are experienced and good at completing their job with perfection.
Saves Your Precious Time:
For example, your birthday coming ahead but you are super busy and can't organize a party of your own, what will you do??? Will you continue with your office work or organize your party to please your social connections? Well, both things are equally important so you will hire an event planner that would work on your behalf and organize a party for yourself.
Event Planners Work According To Your Availability:
If you are a busy man or woman, you can ask your event planners to work according to your availability. By Hiring event planners for your party celebration, you can continue with your office work in the meantime, event planners will organize a party on your behalf.
No Need To Panic Anymore:
Event planners were flexible and do their job effectively. So, you don't have to panic anymore. Event planners will organize your party without bothering you much.
Wrapping Up:
Above are some of the benefits of hiring event planners for Party celebration. Hopefully, you find this information useful and understand the importance of hiring event planners.