There's nothing so cheerful that indicates celebration better than balloons. You're bound to have an instant smile on your face when you are surrounded by balloons. Balloons have always been the fun decor at birthday parties but now are also getting highly popular as balloon decorations for wedding halls.
A beautiful balloon décor at a wedding venue can upgrade the space into an elegant and exotic venue. The gorgeous setups can capture everyone's attention and help them create beautiful memories with stunning balloon backdrops. There are some amazing wedding balloon decorators in Bangalore that can make your dream wedding hall balloon decoration in Bangalore come true, making it an unforgettable experience.
Decorations Create an Atmosphere
Balloons are the most cost-effective and quick way to give any event the 'Wow' factor. The number of variety balloons available in the market today can help create a magical setup. Balloon decorators love to get innovative and creative with their balloon décor ideas and come up with fabulous one-of-a-kind designs. With a diverse array of balloons that include helium, numeric, chrome, letter, twisted, etc., the imagination of balloon decorators soars high. The decorators use their imagination and contribute to the creation of an enchanting décor, improving the vibe of the party atmosphere.
The first thing you notice when you enter a party venue is the decoration of the place. If you find the decoration appealing and attractive, a special and happy vibe invites you to the party. You automatically begin feeling more excited and drawn toward the occasion, making you feel very happy from the inside.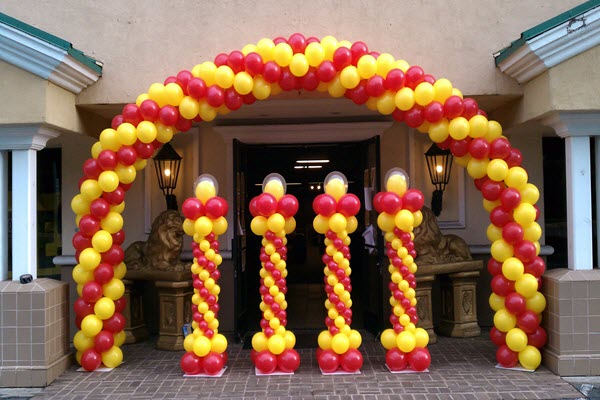 Balloon Decorators in Bangalore
Decorators can be great game changers as far as creativity and professionalism are concerned for event decorations. An experienced and professional decorator can create an elegant masterpiece by using the right kind of balloons and design. No matter what the occasion, your specification to the decorators regarding the venue, occasion, expectations, and budget, is all that the decorator needs. A professional decorator will offer you suggestions based on your input and then creatively convert your party to a charming one with some unique and wonderful ideas. Balloon arch decoration in Bangalore is very popular for entrances and backdrops at events. You can also ask the decorators to design according to a specific theme or style if you are hosting a theme party.
Balloons are now the most sought-after décor and many brides and grooms have chosen to go with them for their weddings due to their affordability and variety of factors. A stunning décor can make your wedding hall look exotic to mark the happy moment in your life. Book my balloons is a leading decoration service in Bangalore that can help you with all your balloon décor needs. Visit us or Call 8088880011 for wedding hall balloon decoration in Bangalore.