Whether you organize a party at home or some special location, you must prepare yourself with the basic steps of managing a perfect birthday party. We are here to help you with perfect birthday party ideas and tips:
Plan the Party Date & Time Well Ahead
While birthdays are usually celebrated on the specified date, you could consider moving it to the weekend to allow your guests to attend the event without worrying about waking up tired the next day. Also, remember to choose a time that's convenient for everyone. For instance, parties for toddlers are best planned during the early evening as they tend to get tired at night and are more likely to sleep in the afternoon.
The next step is to create a list of guests for the party. Planning the guest list helps guests plan their schedule and work accordingly. You must also consider a theme for the party and inform your guests accordingly. The theme can be as casual, formal, or even as crazy as you want.
Involve Guests in the Event
Involve your guests in the party through activities and games. Or, you could also involve them in the planning. However, make sure you have taken care of basic needs like a play area, hygienic toilets, a separate place for a bar, etc. so that none of your guests go unattended. Make sure your guest doesn't feel left out.
Order Great Food, Drinks, and Other Entertainment
Depending upon the type of guests and style of party you are organizing, manage your party essentials accordingly. For entertainment, organize games like pillow passing, pulling the chairs, hide and seek, truth or dare, etc. Food is at the heart of any party. Your guest should not go home on an empty stomach. Remember to consider the tastes of your guests, especially if they're from different age groups. Children love burgers, pizza, cold drinks, etc. while adults love spicy food.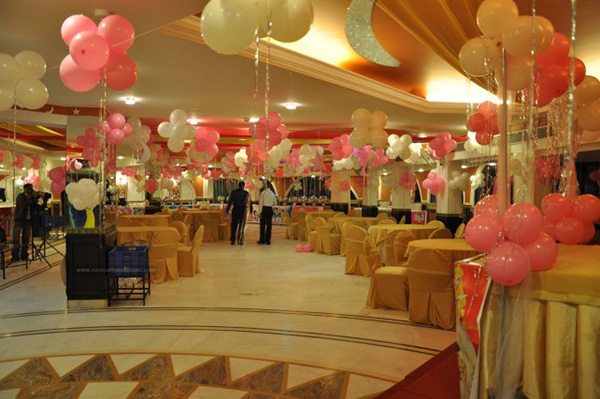 Remember to Distribute Return Gifts
Whether it's a birthday party for kids or 50-year-olds, don't forget to give away return gifts. Everyone loves gifts, irrespective of age and social status, as it is a token of gratitude and love.
Focus on Birthday Party Balloon Decorations in Bangalore
Hire birthday party planners in Bangalore, or use your creative skills to decorate the party hall beautifully. Decorate the place with antiques and artistic things for an elegant and classy look. Your guest should find the decoration soothing and attractive.
People have different views about party planning depending on their budget and the milestone they are celebrating. For more information about birthday party decoration, visit us.