Everybody waits for his or her turn to celebrate a birthday in a completely different way than the way he or she celebrated the last birthday. Some people like to party with friends and others may like the company of their relatives. Whether you are organizing your party at home or at some special location, you need to prepare yourself with the basic steps of managing a perfect Birthday party. We are here to guide you with those simple steps that would help you to make your party a memorable one.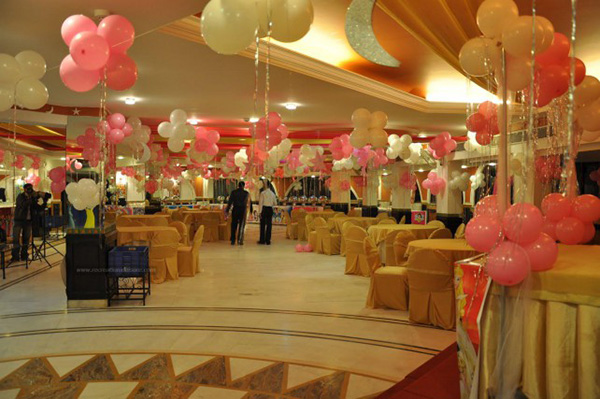 Plan your date and timings
your birthday doesn't need any date selection. Hopefully, you will be selecting your date of birth as your party date. The first step that you should take here is to create a list of guests that would come up in the party. If you plan this list in advance, you can give your friends and relatives a chance to schedule their work accordingly. The other thing that you can think of is a theme. You can choose any Casual/Formal/ Fancy dress/Doraemon theme if you really want to make it special on your kid's birthday.
Invite your guests and involve them
Make sure your guest doesn't feel dejected. Invite your list of guests beforehand and involve them in your preparations so that they feel like home while attending your party. Take care of basic needs like enough space for kids to play, hygienic Toiletry, separate space for alcoholic people, etc so that no of your guest go unattended.
Order great Food, Drinks, and other Entertainment stuff
Food is the heart of any party. Your guest should not go empty stomach. Look after the taste of people from different categories like you can order some snacks like a burger, pizza, cold drinks for kids, proper food dishes for adults, and much more. For entertainment, organize games like pillow passing, pulling the chairs, hide and seek, to name a few. Depending upon the type of guests and style of party you are organizing; manage your party essentials accordingly.
Plan distributing return gifts at the end.
Whether it is a birthday party for your kid or birthday party of a 50-year old, dot forgets to give return gifts at the end of the party. Everyone like to accept a gift when they are presenting you gifts on arrival so it is your responsibility to give a gift in return that may serve as a token of your love for them.
Beautiful decoration
Hire decorators or use your creative skills to beautifully decorate the hall where you have organized your birthday party. Make sure you have antiques and artistic things that can give your ambiance an elegant and classy look. Your guest should find your decoration soothing and an attractive one.
Different people have different views of celebrating their birthday depending upon their happiness level. We have made an attempt to highlight 5 steps that would surely make this day of your's a special one. Hope you will look after these tips in future.