Balloon decorations have now become an integral part of weddings. Wedding balloon decoration ideas are getting trendier and are definitely more cost-effective than floral decoration. If you want to move on from the traditional ideas and want to try some fun and creative balloon ideas for weddings, then you are at the right place.
Here are some of the unique ideas that would inspire you to create an amazing wedding balloon décor.
1. Balloon Garden
Balloon Gardens no doubt make a very impressive décor at a wedding. Take it a step further by attaching mini balloons as accents to create a piece that will make heads turn. Make the set attractive with complementary colours or combine muted and bright tones with interesting foliage.
2. Balloon Wall Backdrop
As part of fun balloon decoration ideas for weddings, go big with a wall covered in balloons. To make it more interesting, use different-sized balloons of a single colour palette of varied shades. The backdrop will look amazing with the newlyweds posing in front.
3. Match Balloons to Theme
To create a similarity between the balloon setup look and the wedding theme, make sure to pick the colour palette that matches the rest of the décor. Tie tassels to helium balloons and let them float to the ceiling. Many balloon decorators for weddings use an assortment of coloured balloons as per the theme to correspond perfectly with the backdrop and the centre stage.
4. Balloon Decor for Cake
Bringing the wedding cake can be an exciting time for the wedding couple as well as the guests. The table holding the cake should have a décor that complements the cake. Use balloons of varied sizes with a palette that suits the décor as well as the cake. Attach the balloon set around the table to create a grand vision for everyone present.
5. Curled Ribbon Tails
Simple hanging tails below the balloons look very boring. Use satin ribbons that curl up and tie them on the balloon knots to make the hanging balloons elegant. Most wedding balloon decoration in Bangalore is seen having ribbons or decorated pieces of thread that makes the décor look amazing.
6. Cake Topping
Similar to candles, use a colourful set of mini balloons on sticks as a cake topper. You can choose a colour palette that matches the cake and the wedding décor. Decorate the table with a bunch of bigger balloons of a similar palette with a stand next to the cake with the help of a stand.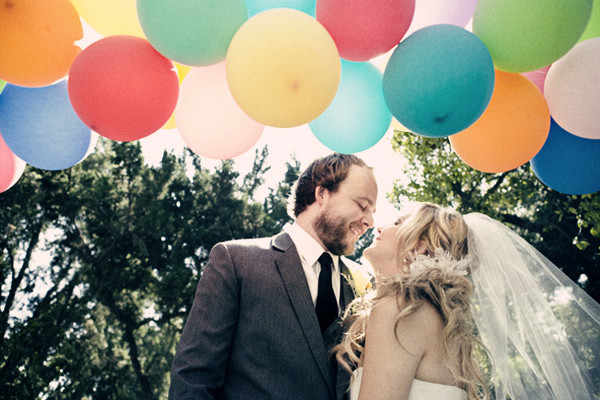 7. Balloons on Escort Cards
Personalized escort cards are a great idea to make your guests feel welcome. Attach mini colourful balloons over the escort card to make it look attractive and part of the pre-planned seating arrangement. Paste the decorated escort card on the table and let your guests find their seating place.
8. Glitter Balloons
Decorate the wedding venue with colourful glitter balloons of varied sizes. These glitter balloons can be spread on the floor or can be attached in a bunch on the walls to create a welcoming setup.
Get in touch with www.bookmyballoons.in or visit us for wedding balloon decoration ideas and any other event services. We will be happy to help you with our expertise in implementing decorations of your choice with perfection and on time.