The Baby Shower Decorating Tips Based On Your Budget
The baby shower is the most excellent blessing from the God. There are three different ways by which you can decorate your baby showers function without disturbing your monthly budget. The way you want to decorate your day truly depends on the budget that you have decided to spend. If you are planning to throw a baby shower party, then the budget might be the biggest issue for you. You might have started to save your money for that special day.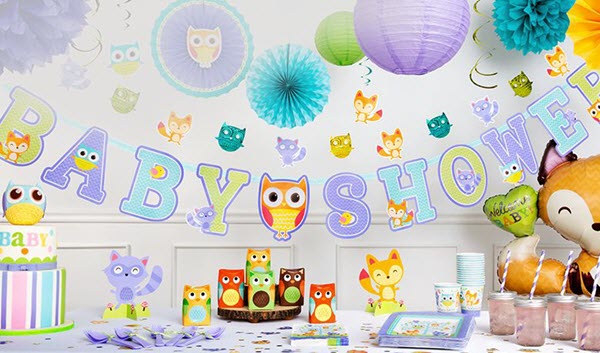 But whatsoever the situation may be, baby shower decorations will make your day. Perhaps this would be the biggest day of your life. Let us see the different ways to decorate your baby showers and manage your budget as well:
When you don't have any Budget
That means, you want baby shower decoration, but you don't have enough budget to do so. How do you do that? This can be done by decorating your day using things that are already available to you. Like the gifts, available area, and the other things around the baby shower place.
That means party decoration will be done by using only the already existing objects. If you have received gifts from the guests, then you can use these gifts as a part of your decoration. Organize them in a way that would-be Mother can easily see and embrace the beauty of gifts.
When your budget is a limited one
If your budget is a limited one, you can use balloons and candles to decorate your baby shower area in a very beautiful way. Decorate guests table with a nice-colored tablecloth. Use colorful paper plates, spoons, and other utilities to add more colors to the place.
There are paper plates that are available in the market with some of the amazing color prints. You can buy these plates and make your day memorable. There is a huge list of supplies that are easily available in the market and doesn't cost much. You can use those items and decorate your baby shower area in a very appealing way.
When your budget is not an issue
When the budget is not an issue and your celebration means a lot to you, then you have thousands of thousands of options to decorate baby showers function in the most captivating way. In that case, you can plan your day and come up with the list of guests who would be attending your special day with you.
Then create a list of food menu to serve your guests. Usually, quality food is the most—talked about the topic that people love to talk about the more. So, you can hire a reputed caterer and plan a menu that your guests love the most.
Wrapping Up
Do not forget to add some food for the kids. The baby shower is the celebration day for the arrival of a new member in the house. So, if you have money and you can spend it then do not hesitate to spend and enjoy your day to the fullest.