Planning the perfect baby shower can be a daunting task if you have never had one done before. If you intend to invite your family members, friends, and other relatives for a baby shower, there are high chances of getting caught up in the excitement and taking the budget higher. Here are some baby shower decoration tips that you can use as inspiration for a cost-effective baby shower party.
No Budget
Do you want to throw a baby shower for someone, but don't have enough budget to do so? Most of the budget goes towards baby shower decoration. It would be wise to use things that are already around in your house for a budget-friendly baby shower decoration. Instead of hiring a venue, use part of your house or a front yard to throw the party. Used baby clothes, socks, and mittens clipped on a string using pegs, will make a great backdrop. A few reused balloons can be kept near the entrance to welcome the would-be mom and the guests.
Limited Budget
Some simple baby shower decoration ideas can help you throw a cost-effective baby shower even if your budget is limited. one, Balloons and candles are readily available and can add fun and glamour to the baby shower venue. Decorate the guests' table with a colourful and simple tablecloth. Use pink and blue as a colour theme or go for neutral palettes like white, yellow, and green for the decor. Theme coloured paper plates, spoons, and other utilities will add more charm to the place. There is a huge list of supplies for baby shower balloon decorations in Bangalore that are easily available in the market and don't cost much. You can use those items and decorate your baby shower area in an affordable way.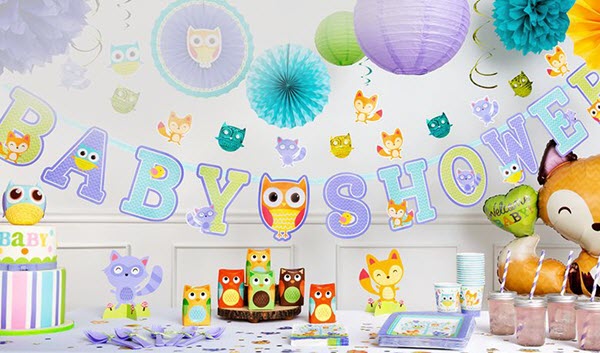 Good Budget
When you have a comfortable budget set for a baby shower, then the celebration can be made very special to the mom-to-be and the guests. You will have multiple options of decoration themes to choose from. You can choose to hire a baby shower decoration organizer in Bangalore who can offer many unique ideas to make the event memorable. You can create an elaborate food menu keeping in mind what the mom-to-be likes and the other items that are generally loved by all, especially the kids.
A baby shower signifies a celebration of the new mother-to-be and an exciting wait for the arrival of a new member of the family. So, try to make the most of the day, no matter what the budget.
Get in touch with www.bookmyballoons.in or visit us for baby shower decoration tips and any other event services. We will be happy to help you with our expertise in implementing decorations of your choice with perfection and on time.
.