Amazing Ideas In Party Balloons To Spice Up The Event
Using party balloons in various ways are a great way of cutting down on celebration cost. Unknown to most people there are tons of innovative things that you can do with balloons, and in this article, we are going to tell you a couple of new things to do with your party balloons. Check out these tips on what to do with your balloons to spice up an event.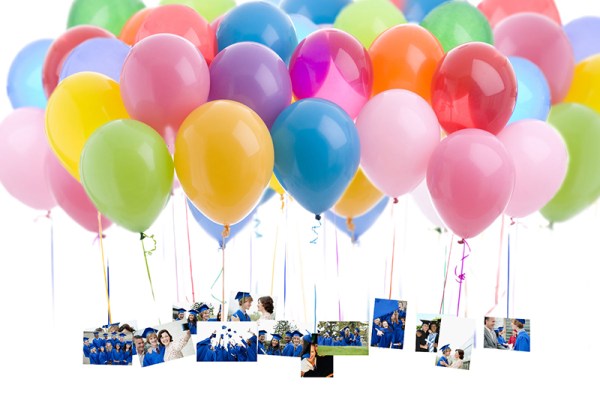 1. Paint The Balloons
If you think of it, then there are various things that you can do with an ordinary balloon if you are careful enough and invested enough. In a DIY session, you can paint the balloons, say sprinkle a little bit of paint on it to look like design.
While colors work well, glitters are more effective because they add to the shine and makes you feel like it's a party decoration. We'd recommend glitters any day. You can just use some glue or spread adhesive on to inflated balloons and then sprinkle some confetti that you can get from any local shops onto it.
2. Glitter Filled Balloons
Alternatively, you can fill up balloons with glitters. One of the perks of doing this is that when things get crazy, and people start blasting the balloon, the glitters tumble out making it all the more an enjoyable experience. You don't have to use snow spray or glitter spray, get yourself some transparent balloons.
That's the easy part, and then you will need to fill them up with glitters, that's the hard part. Now take hold of the mouth of the balloon and then stretch it. Ask someone to drop some glitter inside while you are stretching open the mouth. Then go ahead and inflate them and hang them up.
3. Use Designs
Fill up those balloons with helium and then decorate them with cut out pieces of chart paper in shapes that you want like a heart sign and then go on to and inflate the balloons. You need not be a genius to pull this off, all you need to do is be a little creative. And in case your creative muscles are suffering from stagnation all you need to do is open YouTube and check out some of the DIY videos.
4. Don't Fill Them With Air
The primary purpose of a balloon is to get inflated, but you are allowed to be creative for a party right! Do not fill up the balloons with air, instead of twist and turn it into a flower so that it looks innovative and fun. You can create a burst of colors that would impress the party comes in unexpected ways.
5. String Them Up
It is such an easy hack but goes unnoticed most of the time. This is especially for those who tend to paste balloons on walls damaging the paint in the process. You can make garlands by stringing the balloons together and hanging them up. Get yourself a yarn alongside the balloons and make a garland out of them by threading them together.
If you found this helpful, then share it with your friends and partners in crime. And if you have some other innovative ideas don't hesitate to share it with us.