Scavenger hunt, ice cream, cake, favor bags, toffees are the things that make a party successful. And, the most important are 'balloons' that not only add charm to any party but also make a party happening and joyous! Decoration with balloons makes party beautiful and also delights the mood to enjoy it more. Balloon Decorators in Bangalore are most popular in doing these things in better ways.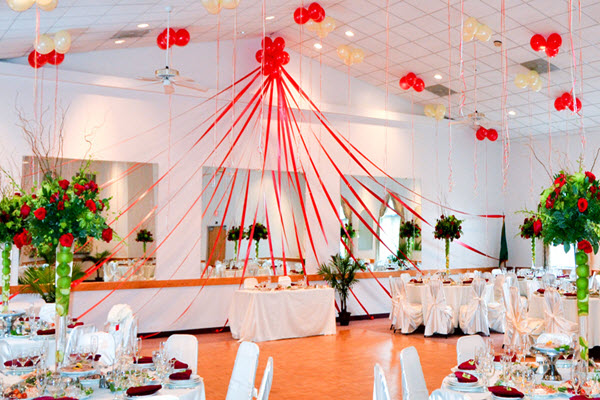 Nowadays, balloons come in all size, colors and shapes. You can find different types of balloons for any party event; be it a birthday party or baby shower party. Even, the quality and type of balloons have also changed with time. Earlier, latex balloons were famous, but today, one can easily find helium balloon, foil balloon, rubber balloon, pastel color balloon and many more.
People usually opt for plain air balloons which do not float away after decoration. The party balloons come in different figures, shapes, designs and patterns. An alternate type of party balloons are helium filled balloons; these balloons float away and fly. People go for helium balloon parties and decorate them by tying them in bunches at the roof. Balloon Decorators in Bangalore decorate your party site according to your choice and theme.
If your kid loves farm animals or horses, then you can decorate the home with the animal figured printed balloons. These balloons have animals printed on them with colors. You can get sheep, mouse, chicken or cow according to your kid's choice. You can also go for theme party balloons. Like, if you decided to have a jungle party, then you can opt for dinosaur, lion, rabbit, deer and other animal balloons. Pirates or sports theme are also good for children parties.
Another option to organize a unique party is embellishing your home with message balloons. They come in a huge range of colors and prints. You can choose the message balloon according to the occasion. If you are planning an anniversary party, then 'live forever' and 'happy life' messages are perfect. While the event is a birthday party, then you should select those balloons that have messages for a 'good luck' or 'good future ahead' messages imprinted on them.
The shaped balloons are available in the market that comes in a huge variety. The balloon is composed of high-quality plastic known as Mylar. Shaped Mylar balloons are large in size and filled with helium gas. You can get a fire truck, animal or a cartoon character balloon for your kid's room. For a party theme, you can choose rainbow balloons with gloss finish; they will add immense excitement to your party decoration.
One of the great advantages of using Mylar balloon is that they hold the helium gas for a longer duration as compared to normal latex balloons. That's why they are perfect décor for your kid's room. Buying balloons are always confusing; you can buy them from your nearest store or from online websites where you can see different variety of colors and decide them according to your choice and party theme.
Enjoy parties with colorful balloons!