When it comes to trendy balloon décor, you can go from organic decor and lit-up centerpieces to helium and glitter-filled balloon walls. Balloons have become the most integral part of most celebrations, be it either anniversary parties, birthday parties, or valentine's parties. Balloons tend to excite people of every age and lighten the mood of the party. With multicolored, light-weight, and metallic shimmery balloons, the designs have taken a new turn with glowing balloon decoration ideas for all kinds of events!
Many online companies like bookmyballoons.in provide different types of balloons at affordable costs. These websites not only provide you with the best services but also decorate your party venue with balloons decor. Let's see different and trendy balloons used by them.
Marble Balloons
Decoration with marble balloons is a great way to design an event. One of the best marble balloon decoration ideas is to hang the multicolored balloons perfectly with ribbon strings in clusters from the roof to make an awesome design. They are biodegradable and user-friendly. The helium-filled balloons are perfect for small occasions and parties.
Magical Shiny Balloons
Another new trend is of using shiny balloons that are of superior quality, making them perfect for your kid's birthday party. The latex balloons with pearl finish create a glazed look with exciting colors and look stunning when decorated as an arch.
Foil Balloons
To turn your kid's birthday party into a memorable and special one, you must try helium-filled foil balloons. They come in attractive cartoon shape characters, especially the Disney characters being the favorite and most loved by kids.
Balloon Pillars
The newest trend of Balloon pillars saves your time as the new balloon pillar range does not require the bunching of balloons. The superior quality balloons come ready and bunched in a pillar shape. You can book them according to your choice and occasion.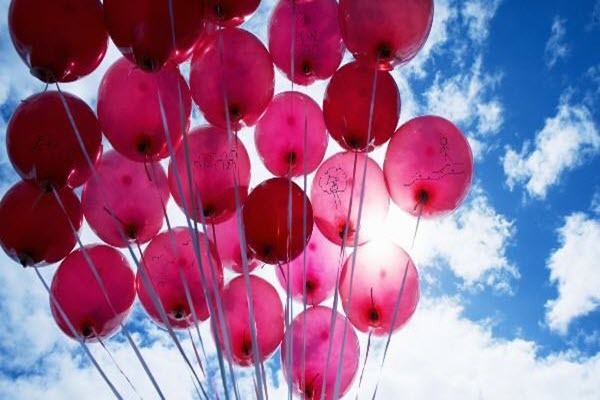 Foil Alphabet Shaped Balloons
The trendy balloons come in different alphabet shapes with a silver shimmer touch. You can easily order them online and decorate your home with the name to make them feel special. These balloons are perfect for any birthday or anniversary party.
Assorted Balloons
If you want to add a fun touch to any party, then assorted balloons are just perfect. You can choose curved, flower shaped, oval, or cylindrical to create an amazing range of balloons with different shapes and sizes.
Happy Birthday, Balloons
The giant size birthday-wish balloons come in attractive colors and shapes. You can decorate any birthday event with these imprinted balloons that generally are multi-colored with a shimmery touch.
Donut Balloons
Donut balloons are one-of-a-kind modern balloon party decoration ideas. Perfect for girls' donut parties, they are donut-shaped and come in different colors.
If you want to buy the latest balloons online, then go with Book my balloons or visit us as they are one of the leaders in trendy and glowing balloon decoration in Bangalore and have an amazing range at an affordable cost.