It's a great idea to embellish your home with balloons on any gala event. Balloons play a chief role in adding charm to the party and also present us beautiful memories with fun games. From parties to informal events, balloons fit everywhere. Kid's birthday parties are incomplete without balloons, but they are not restricted to children's only as nowadays, cults also prefer balloons in their parties be it either farewell party or adult party. People can book balloon online from anywhere.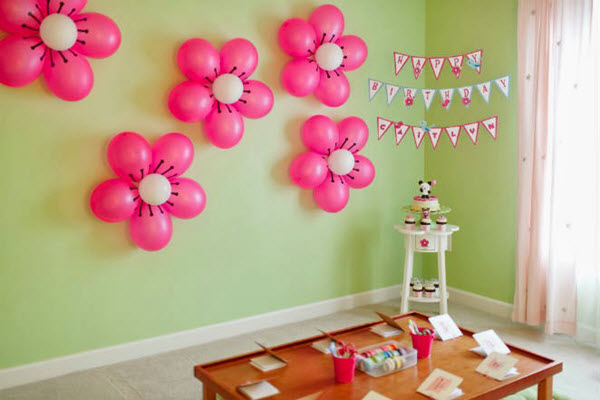 Party balloons are in vogue and it has several forms which are as follows:
Printed Balloons: These are made up of high-quality latex; they have printed quotes on them. One can buy them according to theme and occasion. You can book balloon online from Book my balloons; they will provide you trendy printed balloons on affordable prices.
Simple latex balloons: These balloons are plain and available in different colours. Simple latex balloons look attractive as well as decent for party events. It is available in rainbow shades; you can combine different colours to decorate them.
Foil Balloons: Foil balloons are made up of standard quality latex which is similar to plastic. They are generally available in large size. One of the advantages of buying foil balloons is that they don't fade away their colour in sunlight.
Shiny balloon: The gloss-finished balloons are expensive, but look beautiful and remain the source of attraction in any event. These are suitable for adult parties, college events or valentine's party. These balloons have metallic glint which makes it eye-catching.
Large Balloons: These are giant balloons with cartoon characters imprinted on them. They are usually used as a décor in kid's parties.
Shaped Balloons: These balloons are usually used in theme parties like heart shaped balloon in valentine's parties, circular and oval balloons in birthday parties and many more.
Why balloons as a decor?
Balloons always make the parties look appealing and pretty. Creativity with balloons to decorate the place can jazz up the festivity. The most famous gimmick by the event planner is to tie many balloons together to create a bunch and hang it on the main entrance for a nice click of the guests. Alternate option to decorate with balloons is holding them up to the roof and having them cascade down during the happening moment of the party.
Cartoons balloons are the most entertaining source for children's. Kids love to play with balloons and create magical environment in the party. They enjoy, play, make noise and sometimes, burst them too!
Apart from birthday parties, balloons also add charm in anniversary parties, baby shower events, reunions, Christmas parties and many other events. Balloons in baby shower are specially designed for baby and mother that can be of many shapes like teddy bear, baby girl or boy shaped and heart shaped.
Be it a birthday party or farewell function, balloons are the main managers of event that adds zing to the gala. Burst balloons and have fun! You can also book balloons online from online website. Now, you don't need to roam here and there before the party to buy balloons!