Most companies prefer advertising their brand or products to promote their business. People tend to remember unique and interesting advertisements as compared to the typical ones. Hot air balloons are one of the powerful advertising mediums that can use special shapes and printed balloons to generate huge media and consumer attraction. Hot air balloon advertising in Bangalore is one of the trendiest methods of promotion that are not only used by companies but also used in many awareness programs. Let us look at the benefits of hot air balloons when they're used as an advertising and marketing tool.
Attracting Attention
For any promotion, attracting people's attention is the first step in marketing. Balloons are one of the most cost-effective forms of advertising available to create the awareness required for a product or a brand. Once the hot air balloon is launched into the sky to the time it is taken down, it works as a constant advertising tool. Hot air balloon advertising ideas usually grab the attention of a huge crowd immediately and can stay inflated for longer periods.
Size Matters
A huge advertising balloon is visible to everyone from miles away. Staying afloat in gusts of winds and flying atop tall buildings, hot air balloons advertisement make for a great way to attract a huge audience towards it from around the area as well as afar. Even if the advertised text is not visible from a distance, it makes you curious to know what it's about. One of its advantages is that it reaches a wide range of viewers without extra effort.
Memorable
Hot air balloons are an uncommon sight in most towns and cities and any huge balloon seen over their skies usually gets people talking. It may even create a small media frenzy, thus providing great exposure for a company or product in that area. Such exposure via hot air balloons is a great advertising strategy since it helps in brand or product recall as it is remembered by people for a long duration. An example of the same is the effective programs held by the Indian Government's Polio awareness campaign where hot air balloons were used to remind citizens about the Government issued polio medicine dates.
Cost-Effective
Sky balloon advertising in Bangalore is an affordable way to reach your product and services to the maximum number of people. Hot air balloons are inexpensive as compared to billboards and have an appeal and reach a wider range of audiences without further advertising expense.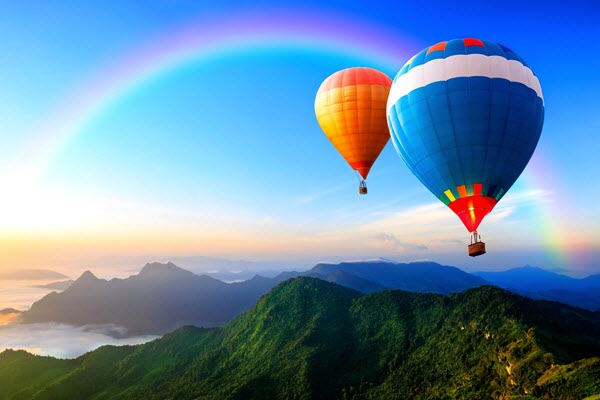 Mobile
Advertising through hot air balloons also gives you the freedom to transfer the promotion from one place to another. You can promote your product using Hot air balloon advertising in Bangalore in different areas with a single hot air balloon decor, making it an efficient and profitable tool for you.
Space
Although hot air balloons are huge, it is easy to manage and adjust when it comes to spacing. It does not pollute the environment like posters and boards.
For Hot air balloon corporate advertising in Bangalore, you may visit www.Bookmybaloons.in for the best services at a reasonable price. visit us.