For any promotion, attracting people's attention is the first step in marketing. Balloons are one of the most cost-effective forms of advertising available to create the awareness required for a product or a brand. Once the hot air balloon is launched into the sky to the time it is taken down, it works as a constant advertising tool. Hot air balloon marketing ideas are capable of immediately grabbing the attention of a huge crowd. Let us look at why advertising hot balloon ideas are getting popular as a promotional tool.
Most businesses prefer advertising their brand or products to promote their business through unique and interesting advertisements as compared to the typical ones. Hot air balloons have always been popular, but now they are used in a completely different and creative way. Hot air balloon advertising is currently one of the trendiest methods of promotion that's not only used by companies but also used for many awareness programs.
Corporate hot air balloon advertising is one of the exciting forms of aerial promotion that works best for all businesses. Several dealers supply printed balloons, air balloons, sky balloons, and helium balloons for promotions. Companies can use special shapes and prints on advertising balloons as per their requirement to generate huge media and consumer attraction
Advertising through hot air balloons also gives you the freedom to transfer the promotion from one place to another. It is the most hassle-free way of moving as there are no lengthy procedures to put the advertising balloon in a place. Advertising balloons in Bangalore can help promote your product in different areas with a single hot air balloon, making it an efficient and profitable tool for you.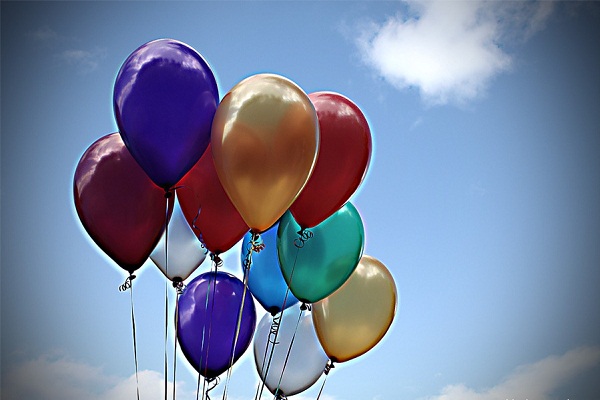 A huge balloon floating in the skies usually gets people talking. It may even create a small media frenzy, thus providing great exposure for a company or product in that area. Such exposure via hot air balloons is a great advertising strategy since it helps in brand or product recall as it is remembered by people for a long duration.
Advertising balloons in Bangalore is an affordable way to reach your product and services to the maximum number of people. Hot air balloons are inexpensive as compared to billboards and have an appeal and reach a wider range of audiences without further advertising expense. With a minimal investment cost in advertising balloons, you get more returns in terms of consumer reach as compared to other forms of promotions.
If you own a business and want to try innovative methods of marketing to reach your target audience, you can go to book my balloons for all kinds of printed advertising balloons in Bangalore. You can also call 8088880011 or 8088880022 for more advertising hot balloon ideas as well as our latest products and services. Visit us!