Everyone has a personal and sweet memory related to balloons as a fun element. Earlier, balloons were only used for children's play or as part of the decor for birthday parties, but now we see that they have been used in all kinds of celebrations as well as corporate events. Today technology has also become an integral part of balloons and managed to take over only to make them better.
Printed balloons have now turned into an innovative way to advertise products and events. Balloons can be made to float as high as possible giving them the potential to stand out even in the most crowded places. The custom balloon printing offers good visibility to onlookers, making it an informative or effective advertising tool for your message or company logo. Here is why you should opt for printed balloons as part of various events:
Corporate Events
Printed balloons can play an important role when it comes to corporate events. Balloons with company logos or messages tend to stand out from the rest of the décor. You should opt for personalised balloons in Bangalore as it's the most cost-effective way to make a big impact and a great way to advertise your business at events.
Promotional Gifts
You can also use printed helium balloons in Bangalore as exciting promotional gifts. You can give these to people who take part in promotional activities where they can pop the balloon to find the gift that is inside. This could be anything from a sample of your product to a discount code. Promotional gift balloons have become very popular because they bring excitement to the event, and act well for brand recall.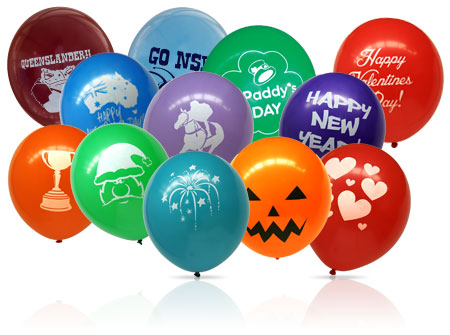 Monogrammed Invites
Paper invites are a norm but using personalised balloons as invites will surprise everyone on your guest list. The date, event, and all the relevant details can be displayed when you get personalised balloons in Bangalore. Print up to three lines of custom print with any kind of font, style, and imprint colour with your choice of design or monogram. Use balloons of different styles, shapes, and colours to create the perfect monogrammed balloons for your event.
To ensure good printing on balloons, avoid highly detailed work as it does not get well translated on the balloons. Too much text becomes less readable when the balloon gets stretched, hence it is suggested to stick to simple graphics.
If you are looking for printed helium balloons in Bangalore, get in touch with book my balloons. They offer custom balloon printing for different shapes and sizes of balloons as per your needs. The best thing about printed balloons is that they also have a good shelf life, which sometimes goes up to six months, provided they are stored in a cool place. You can also call 8088880011 or 8088880022 for printed balloons in Bangalore as well as our latest products and services. Visit us!