Balloons have been used since ages now, though the uses of balloons have changed a lot in the recent times. This colorful, ball like object has also a number of commercial uses in today's time. Printed Balloons in Bangalore have become very popular nowadays and being a creative way of advertising, they are used by a number of companies to make their products and services familiar among people.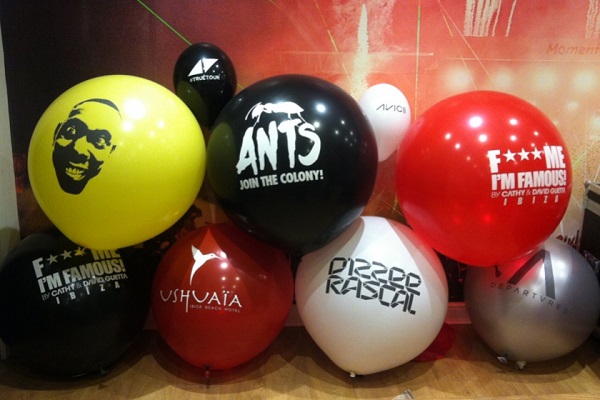 We all must have seen the printed balloons used for social causes and events organized by the government for informing about some special event, but now almost all the companies are taking it as a good option of advertising, as they don't have to spend much amount in the purchase and installation of printed balloons.
Custom printed balloons are a unique way of communicating your message, the printed balloons come in different sizes, prints, and colors and a person can also customize these balloons according to his requirements. You can also rent or purchase a custom- made balloons as per your needs, and the printed balloons also come in different varieties, such as Cold air inflatable, helium blimps, parade balloons, and giant balloons, these balloons also have the option to demonstrate your business theme.
The best thing about advertising through these giant balloons is that you can use them at any place and at any time. They can be installed in a building, trade shows, and other such places. This method can actually help in making you popular among people and as compared to traditional methods of advertising, this is one of the most effective and unique way to advertise yourself.
The first and foremost advantage of advertising through printed balloons is the cost it takes to install them and the second benefit is that, it can be easily managed and you don't have to give much time and energy in its installation, all you need to ensure is the design and the message you want to convey to your potential clients.
These balloons also have a good life cycle and they can be used again and again for advertising campaigns and it is also easy to shift these balloons from one place to another.
Many people are using Printed Balloons in Bangalore for advertising purposes, if you also want to make a mark in your perspective field, then you can also try advertising through printed balloons. Happy Advertising