Flying in a hot air balloon is a fun recreational activity that you should try at least once in your lifetime. Take a hot air balloon ride in Bangalore for a flight in a basket suspended from a balloon and enjoy the beautiful view from above.
Hot air balloons have become so popular that they are not only used for leisure purposes, but also as an effective and unique method of advertising and marketing as well. Hot air balloon advertising in Bangalore is an exciting form of aerial promotion that works best for all businesses. Let us look at the reasons hot air balloon decorations are gaining popularity.
Cost-Effective
Hot air balloon advertising in Bangalore is an affordable way to reach your product and services to the maximum number of people. Hot air balloons are inexpensive as compared to billboards and have an appeal and reach a wider range of audiences without further advertising expense.
Mobile
Advertising through hot air balloons also gives you the freedom to transfer the promotion from one place to another. You can promote your product using hot air balloon advertising in different areas with a single hot air balloon, making it an efficient and profitable tool for you.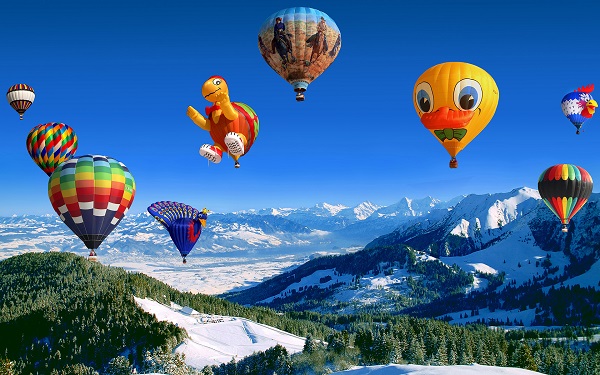 Marketing Tool
In today's competitive environment, everyone wants to advertise uniquely and attractively. For any promotion, attracting people's attention is the first step in marketing. Hot air balloons can create the awareness required for a product or a brand. From the time a hot air balloon is launched in the sky till the time it is taken down, it works as a constant advertising and marketing tool. Hot air balloon advertising ideas usually grab the attention of a huge crowd immediately and can stay inflated for a long period.
Memorable Experience
Sky air balloons are now being used for making special events memorable as they add charm and joy to the occasion. Sky air balloon ride in Bangalore makes for a pleasant sight and any huge balloon seen over their skies usually gets people talking. It may even create a small media frenzy, thus providing you with an amazing and memorable experience. A hot air balloon ride for weddings is a great way to celebrate the momentous occasion as it will be remembered by family and friends for a long time.
So, if you are also planning an event or a ride in a sky air balloon ride in Bangalore, then get in touch with book my balloons. You can also call 8088880011 or 8088880022 for a hot air balloon ride in Bangalore as well as our latest products and services. Visit us!