Tips For Attending Hot Air Balloon Festival
Life has just become so hectic that it has become difficult to cope up with the stressful times. To get relief from the tensions that keep occupying your mind, it is essential to involve yourself in an exciting activity that would make your day.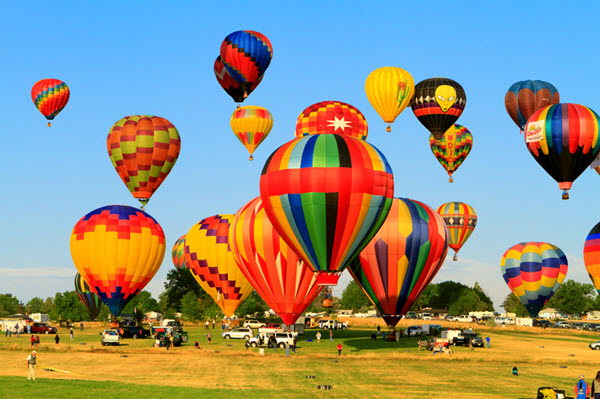 If you are traveling to a fantastic destination where you get a chance to see the Hot Air Balloon Festival, then you are really lucky enough to get an opportunity to explore this festival from the closet, and most of the people are doing some creative ways to use those balloons.
Here are some of the simple tips to attending Hot Air Balloon Festival:
1. Keep distance
Hot Air Balloon will have some fireworks. Although they are safe, it is advised to participate in this festival from a distance. If you have any problem with any of your senses, you must attend this festival from a distance.
Protection is always better than cure so make sure you attend this festival safely. Attending Hot Air Balloon festival is a long-hours game so watch it patiently to enjoy it to fullest.
2. Mornings are cold
Most of the places where this festival is celebrated are cool places. So, you must dress properly and carry extra dresses to keep yourself safe from cold weather. Since you will attend this festival from a distance, wear comfortable shoes and sandals so that you can carry yourself elegantly.
3. The best time to attend this festival is the early morning
It is best to participate in this celebration when you are most active. Your kids have just woken up and started the day with fun and energy. You must visit this festival early in the morning to have fun-filled enjoyment. In the morning, fewer people gather to see the Hot Air balloon festival so you can have fun with your family as well.
4. Do not forget to carry bug spray
Bug spray is sprayed to keep away insects and other irritating insects that irritate you unnecessarily. Most of the places where their Hot Air Balloon Festival is celebrated have bugs in the field, so it is essential to carry a bug spray and keep your kids safe from the insects.
5. Carry headphones to block the loud noise from Hot Air Balloons
Hot Air balloons create a lot of noise and fire. Do not forget to carry headphones that block the loud noise coming from the balloons. It is one of the important tips that shouldn't be neglected at any cost. Your health comes first so make sure you are prepared well.
Wrapping Up
No doubt, you are attending a fantastic festival. Despite this, you must take care of your kids and your family to attend this festival and enjoy it to 100%. Above are some of the simple yet exciting Hot Air Balloon festivals attending this that would drive you to go crazy for this festival. Do not go to this festival in a rush. Make sure you are well-prepared to attend it to safeguard from family and loving kids from unexpected accidents.