Birthdays are always very special, and everybody wants their day to be celebrated in a perfect manner amongst friends and family. But there are times when you want to throw a lavish party with the best décor to celebrate milestones and at other times when you do not wish to spend a fortune and yet celebrate to have fun.
No matter how you are prepping for a birthday party décor, balloons are always a major part of the best birthday celebration ideas. Balloons offer a variety of décor options as they come in different colors, sizes, designs, and themes.
Most people love to decorate the venue with vibrant things. For easy and affordable decoration, balloons are the best substitute for an expensive floral and artistic décor. Bookmyballoons.in is known for its birthday theme balloon decorations in Bangalore. So, if you have any plans to celebrate a birthday party, we have some cool ideas with balloons that you can implement to add charm to your own home.
Choose a Theme
Planning a party gets easier when you first finalise a theme. Once you have planned a theme for a birthday party, then go for party balloons that add the necessary colour, vibe, and charm to it. For example, if you have planned to celebrate your kid's birthday party with a jungle theme, then you can easily get green balloons to provide an enhanced look to the part place. Select animal balloons featuring tigers, elephants, monkeys, and other wild beasts and display them around the venue.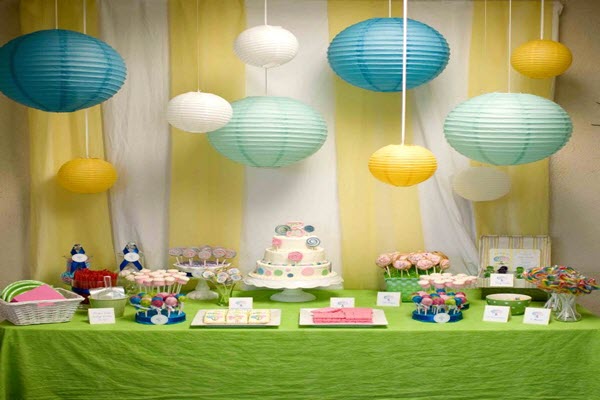 Printed Balloons
Printed balloons are one of the best and most unique options to decorate a place for a birthday party. Available in multiple options, printed balloons can easily be customized as per your needs. So, if there is some specific print in your mind then you can easily get it printed on the balloons as this will surely provide a completely new and interesting look for your party venue.
The Colorful Choice
As balloons come in various colors, you can easily select different bunches of balloons of different colors to create a vibrant décor. As one of the best birthday celebration ideas and the easiest way to add colors to the birthday party décor, latex balloons are the most pocket-friendly variety of birthday balloons. The balloons come in different options provided by different companies when it comes to colour and the balloons may be filled with either air or helium, as per the requirement in the décor.
So, what are you waiting for? Go ahead and plan the upcoming party and celebrate it perfectly with balloons as part of your birthday party home decoration ideas to add that creative charm to it. You may also choose to call bookmyballoons.in or visit us for more birthday theme balloon decorations in Bangalore.