Balloons are known to attract people of all ages. Though mostly known for and seen at various events as part of décor or entertainment, balloons are also widely used for practical purposes. Balloon's low density and low cost have led to its wide range of applications in meteorology, transportation, medical treatment, and military defense.
The best part about balloons is also the most advantageous and fun. Balloons come in different types of materials, prints, and colors, so you get to choose from a large variety to find what is apt for your requirement. From helium and air-filled balloons to printed and shaped balloons, there are multiple options available for different occasions. Read on to find out the top uses of balloons for different reasons.
Decoration
If you are planning a corporate event shortly or looking at a party theme for the birthday of a dear one, then balloons are one of the top and obvious options that come to the forefront. The best part about using balloons to decorate a place is that not only does it offer ample design choices as per the theme, color, and design, but it is also comparatively inexpensive than flowers and huge set-ups. Professional balloon decorators can create balloon décors such as bouquets, arches, columns, or custom sculptures for special events like birthday parties, weddings, baby showers, or corporate events. Party decoration with balloons has become very popular since it's very versatile and handy and makes your decorations more vibrant and creative.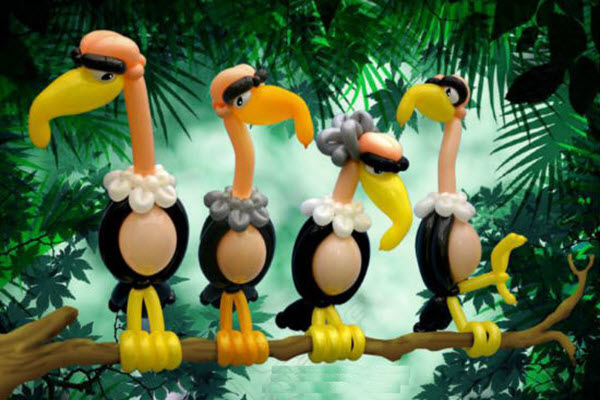 Advertising
Advertising through balloons can be the most efficient and inexpensive option for you to promote your business. Advertising balloons tend to be attention-grabbing and eye-catching, turning them into a novelty. Anything that flies usually creates interest in people, and an advertising balloon can be seen from miles away, thus reaching a wider set of audiences. Your company can use the novelty factor of advertising balloons as a marketing tool while introducing a product. A specialized advertising balloon that's shaped like a product can be a great way for branding and creating awareness about the appearance of the product. Bookmyballoons.in will offer many more balloon decoration advertisement tips that may suit your company's requirements.
Multiple Options
Balloons come in multiple forms and options which help in choosing the option which suits your requirement the most. Latex and Foil balloons can be used in a variety of ways. While sometimes using just latex or foil ones together can create a stunning design, at other times a combination of both types in various sizes, colours, and textures can make balloon decor stand out. Hence, understanding an event and its theme typically influences the balloon selection and determines the type required for the décor setup.
If you are looking for the best design set-ups and good quality balloons, then you can get in touch with Book my balloons as they provide the best balloons for birthday party decorations and other events. visit us.