Earlier, balloons were only used for children's play or as part of the decor for birthday parties, but now we see that they have been used in all kinds of celebrations as well as corporate events. Today technology has also become an integral part of balloons and managed to take over only to make them better.
Balloons create the best and most innovative decor cost-effectively. To make your special event awesome it is best to use custom printed balloons & party decorations. Personalized balloons make for a perfect celebration, whether it's a birthday, anniversary, or any other milestone that holds special importance in your life.
Corporations prefer to buy printed balloons because it is an eye-catching and interesting way to make their products familiar to people. They are considered a cost-effective and creative way of advertising as compared to other forms of promotion. Balloons are easy to handle because of their lightweight and can be easily handed over to other people as an act of promotion of the product or brand.
Printed Balloons have logos, texts, and pictures on them as per the requirements of the customer and they come in different sizes, shapes, and colors. Most birthday parties have cartoon-printed balloons in Bangalore. One of the benefits of using printed balloons is that balloons of your choice can be customised with your company name or logo to turn into advertising material that promotes your brand. Many companies use customised balloons to play a vital role in targeting prospective customers, thus investing in the future growth of their business.
If you also intend to advertise or use printed balloons in Bangalore, here are a few tips for you: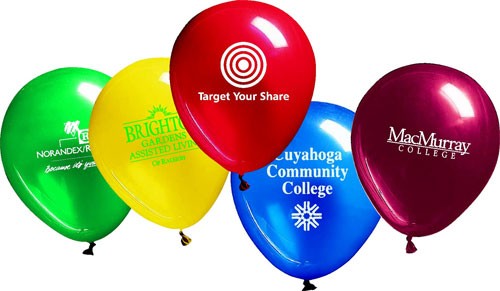 Simple Text and Graphics
Ensure that you do not print intricate artwork and detailed text as it does not get transferred well on the balloons, especially once they are inflated and stretched. It is better to use brief and simple text on printed balloons.
Color Contrast
For better readability, use high colour contrast similar to billboards and hoardings.
Billboard Principles
Always remember that printed balloons work as mini billboards. Using limited words to convey the message will ensure a better impact.
If you seek an affordable way of decorating an occasion or a corporate function, custom-printed balloons in Bangalore, are very popular. If you are looking for a good marketing strategy, then the use of printed balloons can prove very helpful to you.
Many people are taking the benefits of using printed balloons by designing them for their companies. If you are looking to make a mark in your prospective field, then start advertising through printed balloons. You can also call 8088880011 or 8088880022 for custom-printed balloon party decorations as well as our latest products and services. Are you looking for the best balloon decoration services in Bangalore? Visit us!