Balloons hold a very big place in our lives, but with the changing times, balloons also come in different varieties, such as Air balloons, Helium Balloons, Printed Balloons and sky balloons.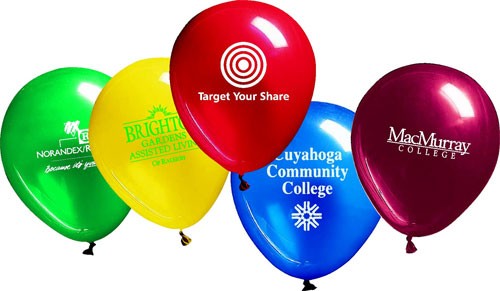 Earlier, balloons were considered only as a plaything, but now they have been used for different occasions and purposes. They are now used for commercial purposes as well, for advertising and promoting an event or product. The decoration of balloons, make a place vibrant and ecstatic. Balloons are generally known for the decoration of Weddings, Parties, and other occasions.
People prefer to buy Printed Balloons in Bangalore because it is an eye-catching and interesting way of marketing their products familiar with people. A person feels hypnotized by the colors and the work of printed balloons. They are considered as a cheap and creative way of advertising as compared to the other forms of advertisement. Balloons are easy to handle because of their light weight, and can be easily handed over to other people as an act of promoting a good or service.
Printed Balloons have logos, texts and pictures on them, depending on the needs of an individual, they come in different sizes, shapes and colors also. Marketing which is done through a unique and attractive way always allures clients, which leads to the popularity of a product or service. One thing which a person needs to remember is that, when printed balloons are inflated, then the text imprinted on them also get distorted.
If you also want to advertise or use printed balloons in Bangalore, here are a few tips for you:
Simple Test and Graphic: A very highly detailed artwork and text, do not translate well on printed balloons and they are less readable when the balloon gets stretched. It is better to use a brief text on printed balloons.
Color Contrast: Like billboards and hoardings, high contrast in the color of the printing and the color of the balloon helps to assure better readability.
Billboard Principles: Printed balloons work as mini billboards. For a greater impact, try to use only a few words and only stick to the message you want to convey, going haywire will not interests the onlooker.
Printed Balloons are commonly made of latex rubber, however, some are made of Mylar. The balloons are inflated with helium, they can also be filled with air for normal decorations. People who seek for an affordable way of decorating an occasion or a business function should use printed balloon because of it is an effective and affordable way to make a place look fancy and colorful. Depending on the theme of a function, a person can also choose the color of the balloons.
Printed balloons in Bangalore, are very popular among children as well, because they are imprinted with the famous cartoons are designs, which attract the little ones a lot and they also prove to be a cost-effective plaything for their parent's pockets. If you are looking for a good marketing strategy, then the use of printed balloons can prove very helpful to you.