Balloons are the parts of everyone's childhood. These small and big colorful entities, which bring joy and happiness among the little ones. The different shades of balloons attract little children very much and they are the cheapest plaything for them as they can break it while playing and it doesn't also cost much to their parents. The little ones find it amusing to play with the balloons, which float in the air and can be kicked as a ball as well. Parents also consider balloons as a safe thing to play with, for their toddlers as they are very light weight and an easy to handle.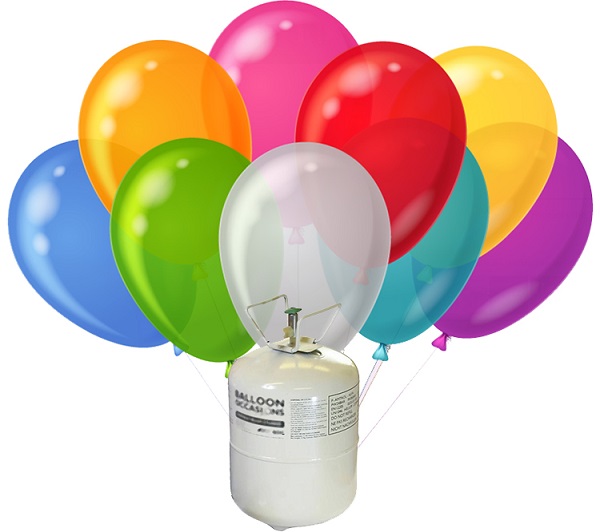 Balloons are used for a number of purposes, such as Playing, partying, Weddings, Valentine's Day and on some other occasions of celebration and remembrance. It is the cheapest way to decorate a place that too in a vibrant way. Many people buy Helium Balloons in Bangalore as it is the most cost effective and a loved game among the kids.
Helium gas is not poisonous, but, if it is inhaled, then it could result in death by Suffocation or it can also damage a person's lung, so one needs to keep an eye on the children, that they don't inhale the gas from the balloon.
Here are some tips, in case you are looking to buy Helium Balloons in Bangalore:
Helium is lighter than air gas, it is non-toxic, colorless, odorless, tasteless and inert, but when
helium is mixed with air gas, this is the result of Helium being recycled.
Never carry more than one bouquet of balloon in each hand, it is considered as time saving, but
to hold many bouquets at a particular time leads to spend more time in untangling them.
The Balloons transport bags are only for transporting the balloons. If you have to stop somewhere before the event, then it considerable to open the balloon bag to ventilate them and afterward you can easily re-seal the bag.
You need to keep away balloons from humidity, heat, cold, wind and sharp objects, otherwise they could infuse early.
There are different colors and sizes available in Helium Balloons, you can choose the one which will suit your requirements and choices.
While inflating a balloon, always point the balloon and the inflator far away from you, and you need to close the cylinder valve after use. Some of the professional balloon artists wear protective measures while inflating balloons.
Balloons don't last outdoors overnight. The cold air shrinks the balloons and then they expand in the sun the very next day. This can be avoided by simply bringing all balloons inside the home in the evening.
One should avoid darker balloons as they absorb pop and heat faster. If you want darker color balloons, then you can use ribbons to stress on a darker color.
If you are looking to buy Helium Balloons in Bangalore, hope this article will be able to guide you to choose the best option.