We host numerous events throughout the year and every party or gathering requires you to pick up some funky and new ideas to create an interest. No one loves to attend a party that starts with cake and ends with friends and relatives only. Balloons have always been an integral part of the parties and events, and when it comes to events like New Year, Valentines, Birthdays, then there is no end to the creative ideas you can play with using latest helium balloons Bangalore.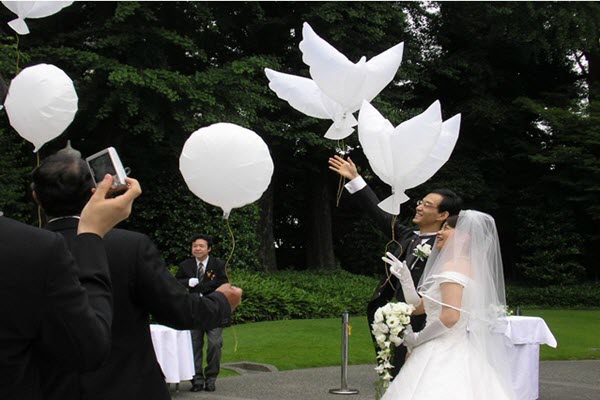 Children and adults love Helium Balloons alike and they are often mesmerized by the anti-gravity lift as well as the bright colors they come with. Whether it's about decorating a room for fun purpose or a party event to be covered, these balloons have found a special place and they bring the fun quotient within the party. You can use them for a lot of purposes like tying them to chairs, putting them on walls, gates or just letting them to fly in the air punctuating the entire event to a new high.
Buying balloon seems easier that it actually is as you need to choose designs and colors that suit the theme of the party and can be used appropriately to decorate the place. For instance, if it's a birthday party for some young kid then use multiple colors, if it's a party for baby girl then what else could be better than a pink colored and in case you are hosting a birthday party for some one adult then mere black and white colors speak a lot about sobriety and maturity.
They can equally be dramatic if you are able to find some store that caters to large varieties as well as shapes. There are numerous online stores that provide and supply various shaped balloons for different party events. Some of the worth consideration are.
Solid colored: This type of Helium balloons are made up of latex and very inexpensive. You can buy them as much as you want from Helium Balloons Bangalore as they won't pinch your pocket. However, they do not last as long as you had wanted them.
Novelty balloons: Anything from food to cartoon, these types of balloons are favorites for kids. They come in unique sizes and shapes and are made up with durable material. Most of them are made using foils. This also increases their life span and buoyancy. You can choose as per the theme of party you are throwing.
Shaped Balloons: Obviously various shaped balloons are the hot trends in markets. They come in shapes like flowers, stars, animals etc. They also come with greater holding capacity and buoyancy. They work well with themed parties.
Printed balloons: They are the most dramatic varieties of balloons that come with prints and faces, smiles, animal and other pattern. You can in fact get them printed as per your custom choice. Getting them personally printed gives a personalized touch. Put your requirements and start decorating.