Balloon décor can add joy and fun factors to any party. It tends to relax one's mind and make everyone find their inner child. The other reason why balloons are loved is the vast variety of colours, designs, and themes they come in, their lightweight, and the affordability factor. Balloon quality and designs have seen a major evolution in the last three decades. Today, balloons are used for advertising, decorating different events, and many other such purposes. With such changing times and the designs and types of balloons that are available in the market, there has been an increase in the number of Bangalore balloon decorators.
In today's times, all that is needed is to call the decorators a day in advance for the best balloon decoration ideas and they offer all balloon decoration-related services as per your requirement. There's a huge range of balloons depending on the occasion, budget, and venue and no matter what you choose, the decorators will ensure that it enhances the vibe of your party significantly.
Balloon decorations at home, especially based on themes can get very messy if not planned well. One of the easiest ways to make your home party-ready is to hire event decorators that create a stunning décor as per your theme party balloon decoration ideas.
Apart from birthday and wedding decorations, we see many corporate events embracing balloon decorations to bring cheer to their ambience. The huge surge in balloon decoration has seen many party supplying companies which create their presence not only in various stores across cities but on the online platform as well for a wider reach.
With such a vast spread of decorators in the balloon industry, it can get quite difficult to choose one from the many private or corporate event balloon decorators, to cater to your specific requirements.
To ensure that you get the best of your requirements from the decorator, keep the following points in mind:
Share Your Theme
Whether you are planning a birthday party or a corporate event, if there is a particular theme on your mind, then share your thoughts with the balloon dealer. Most decorators have multiple options for various themes, hence you will be able to choose the best option as per your theme for the party.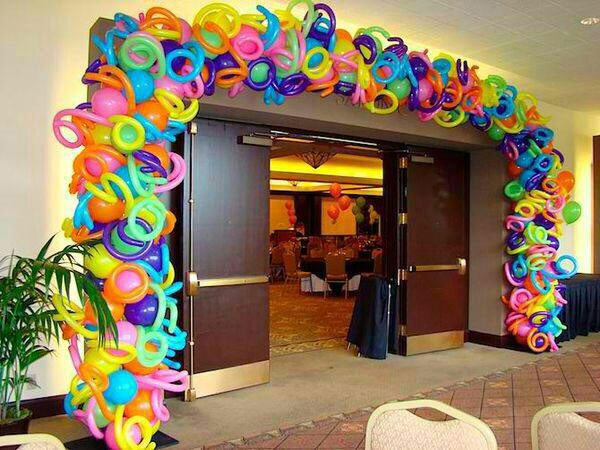 Choose the Design
Most balloon dealers provide various templates of designs for different events. You have the option to choose the design as is or incorporate your style with it to enhance the beauty of your venue.
Choose the Right Colours
For every balloon decoration, colors matter a lot as it provides the right look and feels to the venue. Choosing the right colours is very important as per the theme of your party. Many choose vibrant colours for birthday parties and pastel ones for corporate events.
If you too have any requirements from Bangalore balloon decorators, then get in touch with Book My Balloons, by calling 8088880011 or 8088880022 for our latest products and services. Visit us!
.