Traditional balloons were used just to entertain kids and toddlers but with times, their application and usage has evolved. They are now generally used everywhere in different countries during celebrations, fair, festivals and every other day. While earlier when the main target section for the balloon industry used to be kids aged between 1 to 12 years, now days they have become even more favorites for the elderly people and adults. We can see the gradual growth of manufacturing rate of balloons for sale. They can be seen hosted at almost all sorts of parties and functions. Unlike earlier days, balloons now days are being sold online to the needs of customers who want different varieties of balloons.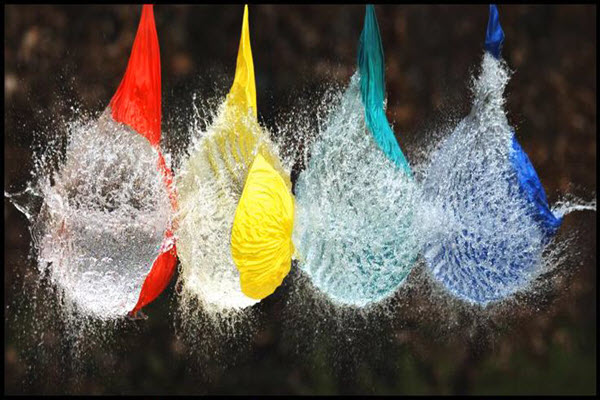 It is easier to get balloons on sale and usually they come with free shipping which means even more discounts being delivered at your doorstep. Numerous online website run seasonal and occasional campaigns, offering different sized and shaped balloons as per the occasion. Balloons are straight forward and pretty and you buy them, blow them, enjoy and when they deflate you just throw them.
However, there are numerous ways to reutilize these balloons and make the details of your party count. Most of us think that there is no other way to use balloons other than the old one. But then there are some genius people out there who know how to make boring and usual things interesting.
Buy balloons on sale and start with some of these do it yourself ideas:
Make Balloon Pumpkins for Halloween:
Blow up some orange balloons or green balloons and paint some horrible faces over them making them look like angry Pumpkins. They will look equally interesting and horrible like the real pumpkins without even a need to carve it.
Decor shape:
For your special day or big day, you can decorate the walls with some funny or expressive shapes. Blow up a batch of balloons and arrange them in shape of heart or anything and paste them to the wall.
Frozen Balloons:
You can smartly use frozen balloons and place them in bucket or bowl of beverages. It will help them keep cold and will not melt easily.
Balloon cake toppings:
This one is quirky and new idea that most of us would have never heard. Blow some small balloons and tie them on sticks and decorate as cake topping making it look colorful and funky.
Photo booth:
You can easily make a photo booth for your little kids with balloons. Bring a giant sized balloon and tie it on some chair or basket and make your kid sit within it. The photo booth will be the cutest you can imagine.
Bud vases:
This genius idea is perfect for home lovers. Take some cups and bottles and cover them with colored balloons to convert them into beautiful vase.
Place Settings:
One of the best ways to decorate your table! Set the table and plates, tie the name slips on balloon and fix them on plates and let the guests discover where they have to sit!