Most families these days prefer hosting their kid's birthday parties either in their yards or at nearby party venues. Some people take professional help at the kids' birthday party venues in Bangalore. We have done some market research and come up with a list of the best birthday party venue ideas for kids that use outdoor birthday party supplies for your kid's special day.
These are some tried and tested party venues to throw a memorable birthday party for your kids.
Pizza party at Pizza Centers
Pizzas are universally loved by kids of all ages. Plan your kids' birthday party at a nearby Pizza store with the help of the store management. You can cordially invite all close friends of your child in advance so that you can arrange food and games accordingly. A good time spent around friends and pizza will make a birthday party memorable for your child.
Golf Courses
Kids enjoy playing and learning the nuances of golf. Organize the birthday party in an indoor or outdoor golf course as a special and unique venue. Miniature golf courses can be arranged at your place as well.
Amusement Parks and Zoos
Amusement Parks and Zoos also make a great venue to celebrate the birthday milestone. Taking your child and friends out for an adventure might feel different and exciting. A guide can help with information about the flora and fauna of the place. After a fun trip, you can cut your cake outdoors and have fun activities and games.
Ice Cream Parlours
Children love ice cream. Hence, ice cream parlours are the top favourites among venues. Inform your kids' friends regarding the date, time, and venue of the party, and enjoy the smiles and laughter when you see them gobble up their favourite flavours.
Beach
A beach party sounds fun to kids and gives them a break from the routine. Create a beach theme invite and plan games and activities to play on the beachfront.
Public Parks
If the outdoor space isn't available for your kids' birthday party, invite all their close friends to the nearest public park. Organize games and food for the kids to enjoy. Get disposable plates, tissues, cutlery, and trash bags to avoid a mess in the park.
Home Parties
The most cost-effective way to throw your child's birthday party is at your home. You can use some outdoor party decoration ideas with balloons and streamers. Plan some fun games like hiding and seek, painting the balloon, passing the pillow, etc., to keep your kids and their friends engaged.
There are so many ways to use outdoor birthday party venues in Bangalore to throw a grand party. You need to invest your time and think of new ideas that can help create a fun and memorable birthday party for your loving kids.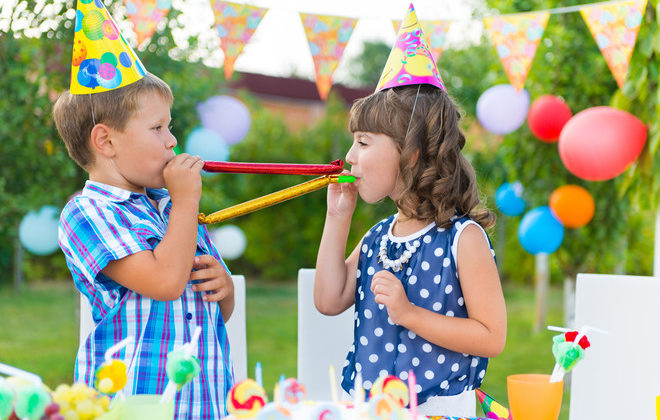 Wrapping Up
Plan your child's birthday around their area of interest. Get in touch with www.bookmyballoons.in for kids' birthday party venues in Bangalore and any other event services. We will be happy to help you with our expertise in implementing decorations of your choice with perfection and on time.
Are you looking for birthday party supplies in Bangalore? visit us or Call us for a free consultation!