Birthdays are always very special and everybody wants this day to be celebrated in a perfect manner. If your birthday is on the day or you are planning to celebrate the birthday of a closed one, then this piece of writing will help you to get some creative ideas to decide the perfect way of decorating a coming birthday party. Birthday balloons are always very special which carries those sweet memories.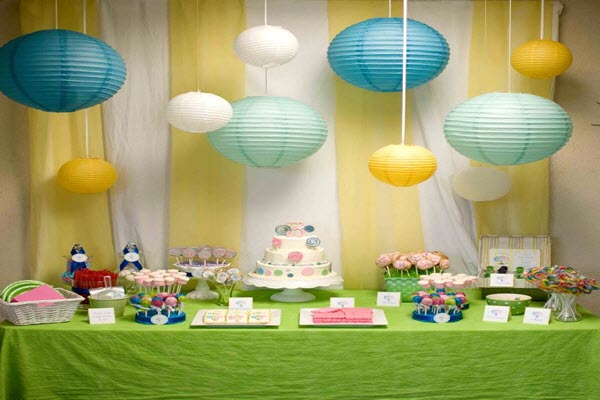 Balloons are always preferred as one the best options for decoration. There are different options when it comes to decorate a place with balloons as they come in different colors, designs, and themes and you will also find balloons of different sizes as per you requirement.
In the birthday parties, most of the time people love to decorate the party place with vibrant things, apart from putting flowers and other antiques for decoration, balloons are one of the easiest and affordable options. So, if you have planned any particular theme to celebrate a birthday party, adding balloons in it with add on the charm at the part place.
Let us have a look at the ideas in which you can use balloons in different ways in which you can use the balloons for decorating a party:
Go with the theme: If you have planned a theme for a birthday party, then no other thing will be able to add the charm in it except balloons. For example, if your kid's birthday is on the way and you have planned to celebrate his/her birthday with a jungle theme, then you can easily get green balloons to provide an enhanced look to the part place.
Printed Balloons: This is again one of the best options to decorate a place for a birthday party, printed balloons come with a different option and the excellent part about these balloons is that you can easily get them customized as per your needs. So, if there is some specific print in your mind then you can easily get it printed on the balloons, this will surely provide a completely new and interesting look to a party place.
The Colorful Choice: As balloons come in different colors, you can easily select different bunches of balloons of different colors, this is the easiest way to add colors and vibrancy in the decoration of a birthday party. There are different options provided by different companies when it comes to color, you can choose the one which suits your needs the best. Adding various colors is the most excellent option.
So, what are you waiting for? Go ahead and plan the coming party and yes say it with Birthday balloons to add that creative charm in it. Hope you will have a great time!