Read on if your kid's birthday is coming up, and you want to make it grand and memorable. Given our busy lives, it is not easy to plan a party. And that's why we suggest you work with Book My Balloons, one of the best birthday party decorators in Bangalore. But if you'd like to do it yourself, here are a few tips:
1. Choose The Right Place
Before starting any arrangement, the most important decision is to decide on the party venue. Depending on your budget, you can arrange the party at your house, in a garden, restaurant, or banquet hall. Make sure the place is comfortable when deciding on a party venue. Also, the place must be spacious enough to accommodate everyone's needs.
2. The Guest List
Make sure you don't miss out on any of your kids' friends – this is important because children are likely to be hurt if everyone else is invited and they're not. Birthdays are an important event for children, and you want to make sure they feel loved.
3. Choose a Theme
Party planning is easy when you decide on a theme. It could be a cartoon character like Chota Bheem or Mickey Mouse, superheroes like Batman, Spiderman, etc. Or you could pick things that interest children. For instance, if children love adventure sports, cars, planes, movies, etc., consider themes related to these interests. Children between ages 3 and 5 are likely to love butterflies, bugs, etc., while those between ages 6 and 8 will love pirates, Harry Potter, superheroes, princes/princesses, etc. Consider hiring the best birthday party planners in Bangalore if you're not sure.
4. Pick The Perfect Time for The Party
Preparing for a weekday party can be exhausting and overwhelming. Since everyone is busy on weekdays, it's best to arrange a party during the weekend. In fact, most parents prefer a grand celebration on weekends because kids are free during the weekend, and so are you. If your kid is in preschool, the ideal party time is late in the morning or noon, and if they're a little older, consider hosting one in the afternoon or evening. Also, 3 hours is enough to celebrate as kids tend to get exhausted really fast and become cranky.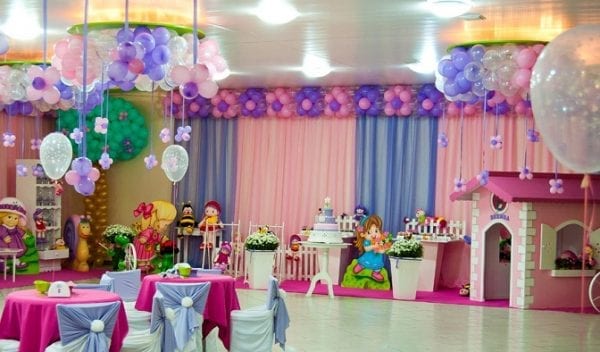 5. Sending Out Invites
Make sure you send the party invitation to the parents at least 2-3 weeks in advance. By giving them ample time, you are respecting their time. Don't forget to mention the theme and dress code beforehand.
6. Keep The Menu Simple
Children love finger foods and snacks and don't really care for elaborate menus. You could set up chaat stalls or order meal combos that include burgers, potato smileys, pasta, pav bhaji, etc. Make sure there are plenty of beverages as well as children tend to get tired with all the running around and playing.
Why Hire Birthday Party Decorators in Bangalore?
As we earlier said, planning a party is not easy- it takes meticulous planning and coordinating with several vendors. What if you could hire a professional to take care of all these things and arrange for balloon decoration for your birthday in Bangalore? Party planners will help you decide on everything mentioned above and do the decorations according to your needs. They'll take care of all the details while you enjoy yourself with your friends and family.
Are you looking for birthday party supplies in Bangalore? visit us or Call us for a free consultation!