How Can Party Decorators In Bangalore Help You To Celebrate Your Kids Birthday?
Your kid's birthday is coming up, and you want to make it grand and memorable, but are you wondering where to start from? With this hectic life, it is impossible for you to arrange everything. Fret not; there are now many party decorators in Bangalore to help you plan out your child's birthday.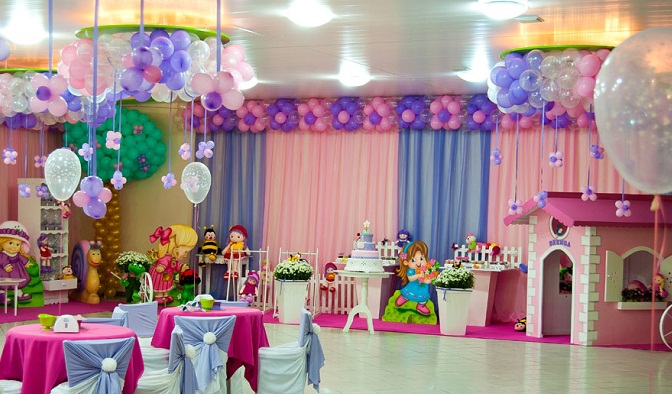 Tips To Plan A Perfect Birthday Party
1. Select A Place
The most important and foremost decision before starting with any kinds of arrangements is to decide on the place for the party. You can get the party arranged at your house, in a garden, hotel, etc. Keep in mind your kid's and his/her friends comfort while deciding this. Also, the place should be spacious enough to accommodate the needs of all the guests.
2. The Guest List
Right after the location comes the guest list. Make sure to invite all the friends of your kid. Birthdays are an important event in a kid's life, and you want to make sure he/she are feeling loved.
3. Choosing The Right Theme
Party planning is easy ones you decide the theme. You can choose a theme of a character that your kid loves or choose from trending cartoons or events that interests your kid. If your kid is between age 3-5you can go with butterflies, bugs, etc. If he/she is age 6-8, then go with pirates, harry potter, superheroes, prince/princess, etc. You can take help by hiring party decorators in Bangalore to choose and get new ideas on themes.
4. Perfect Time Of The Day For The Party
Preparing a weekday party can be exhausting and overwhelming. Most of the parents prefer a grand celebration on weekends as the other kids are also free to come and so are you. If your kid is in preschool the ideal party time is late in morning or noon and if he/she is a little older than an afternoon or evening party is perfect. Also, a party of around 3 hours is enough to celebrate as kids tend to exhaust themselves really fast which will be then exhausting for everyone to handle.
5. Sending Out Invites
Make sure you send the party invitation to the parents of the kids at least 2-3 weeks before. Everyone is busy with their schedule and by giving them invite beforehand will give them ample time to make room in their schedule. Don't forget to mention the theme as well as any dress code if required.
6. Hire Party Planners To Help You Out
Party planners will help you decide on all the things above and also do the decorations as per your needs. These are some of the best party decorators in Bangalore, take a help from them and make your kid's birthday party as more memorable one.