In the past few years, event management has evolved. A few years ago the concept of wedding planners became more popular in which one person used to organize the entire wedding event. Now there are some most experienced birthday party organizers Bangalore to make this happen very easily.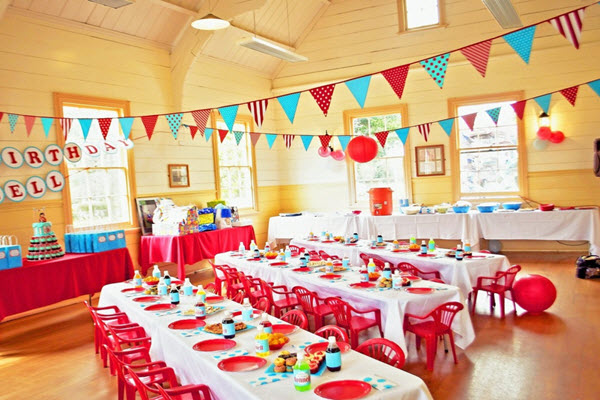 There are many birthday party organizers in metros and in tier two cities. Bangalore is one of them. One simple search for Birthday party organizers Bangalore will fetch you more than 60000 results. There are different themes of birthday parties which one can choose.
There are theme parks in Wonderland and Palace grounds, Video games parlour in MG road, bowling in Whitefield, Laser castle in Indiranagar. If one prefers to celebrate the birthday in nature then Big Barn is a place in Bannerghata where one become a farmer for a day.
There are other places in Kanakpura and Hennur which are a little far from Bangalore which also offers a similar kind of experience. Apart from it, one can play escape games in Breakout – Koramangala, Escape Hunt – Indiranagar.
One can take help of local professional birthday organizers. 'Partymanao' is one famous player in this segment.
They have different themes which are suitable for celebrating birthdays of kids. For adults, there are some other options available. They are mentioned below:
One can organize a cycling trip in and around city through organizations like cycling and more and others.
Night treks in Ramanagara or other areas near Bangalore is also an offbeat idea which one can consider.
There are places near Bangalore where one can do parasailing as well.
There is Bheemeswari Nature and Adventure camp which is around 100 kms from Bangalore. One can do fishing in Cauvery water, go on short treks or do bird watching.
If someone wants to celebrate the birthday with girlfriend or wife then there are hotels like Rim Naam Oberoi, Persian Terrace etc.
BMTC and some local tourist organizers can help roaming around the city. The local tourist organizers help in visiting places like the Tipu Sultan palace, Vidhan Soudha, Labaug Botanical garden, Bannerghata National park etc.
A trip to historic places like the Hampi or Mysore palace which are just 100 kms away from Bangalore can also make the birthday special.
Through Oyehappy.com, one can sponsor the expenses of an elderly person for a month for INR 2400, dedicate an entire radio show for INR 5500, send a professional guitarist at the doorstep of the birthday boy/girl or rent out a Harley Davidson for entire day in case the person is a bike lover.
For tattoo lovers, one can design a tattoo for few bucks.
For people who are into spirituality, one can have a reiki session.
Hire an entertainer or musician through birthday party organizers. There is one company which even organizes puppet show.
There are some resorts around Bangalore which organizes village tour, nature tour etc. One can also celebrate a pool side birthday with friends or relatives in the resort.
So in short, there are lots of things which one can do either personally or though the help of birthday party organizers in Bangalore.