Everyone loves a surprise, especially if it's meant for their birthday! But finding innovative and creative ideas for ways to throw a surprise birthday party can get challenging. To make it easier for you, we have put together our top 9 fun and creative surprise birthday ideas that you may love to use for your next event!
1. Video Collage
Create an engaging video by collecting pictures of the birthday kid and also shoot short videos of friends as they wish and send their love in the form of some affectionate words. Use images as well as videos to create a wonderful collage by combining them all as part of a video to be shared on the birthday.
2. Balloon Surprise
Balloons always make for a fun surprise on birthdays. You may decide to fill a room or a closet with balloons and wait for a loved one to open it and be surprised. Another version would be to ask birthday surprise planners to tie a curled string on the base of the balloons and glue the top of the balloons to the entire ceiling of a room to make them more attractive.
3. Thread Surprise
One of the simpler yet fun new trends is attaching the gift to the birthday kid's finger with a thread when they are fast asleep, to be pleasantly surprised when they wake up.
4. Mail Surprise
If you are planning to send a surprise birthday gift to your friend who lives in another city, then you can plan and courier multiple gifts like flowers, and cakes. Make sure that the person receives the gift early in the morning on their birthdays.
5. Food Surprise
Plan to cook some favourite breakfast or meal for the birthday person and present it beautifully.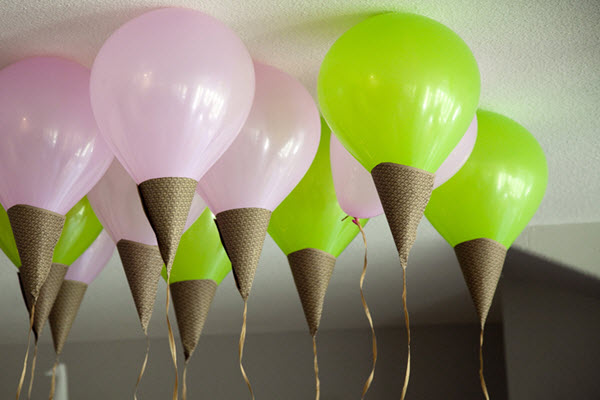 6. Treasure Hunt Gift Surprise
This is one of the surprise birthday gift ideas that is more fun and exciting than just handing a gift directly. Like in a treasure hunt, place the hints on various spots and in an order that helps the person find the birthday gift following the notes. This will be the best surprise gift.
7. Perfect Gift
It is always advisable to check around with near and dear ones to find out the things he/she likes and surprise them with a perfect gift on their birthday.
8. Tickets Surprise
One of the best surprises is to give the birthday person a ticket to their favourite show or place. If budget permits, you can buy flight tickets or make hotel bookings to a place they dreamt of travelling to and surprise them.
9. Sketch Surprise
Find an excellent sketch artist and ask them to create a beautiful sketch of the birthday boy or girl, using one of their best pictures. On the day of their birthday, place the sketch in a spot where they can find it easily.
If you plan to throw a surprise birthday party in Bangalore, you can reach out to bookmyballoons or visit us for more surprise birthday ideas at an affordable cost.