Our kids are the most precious gifts of God. Their Birthday is one of the important events that we celebrate like a festival. If you are one of us and want to give your kid a fabulous surprise, plan something different and unique by organizing a Grand Birthday Party decorated amazingly using balloons.
For kids, no birthday party or any other celebrating occasion is complete unless the party hall is decorated with balloons. If the party is organized in a park, then your trip to the party hall would surely involve balloons in the due course.
Most of us agree to the fact that Balloons are an important part of decorating any event and when it comes to organizing a party for your kids then it becomes a necessity. With your kids and his or her friends hanging around, let us see some of the ways that you can use to make this Birthday, the most memorable one:
Kids love cartoon characters. Especially, ChottaBheem What if, you surprise your kid by throwing a ChottaBheem-based theme party. Decorate the background with classy and multi-colored balloons. Hang beautiful pictures of ChottaBheem and his friends living in Dholakpur. All animated characters of this Indian animated series is very popular and your kids would definitely love this idea.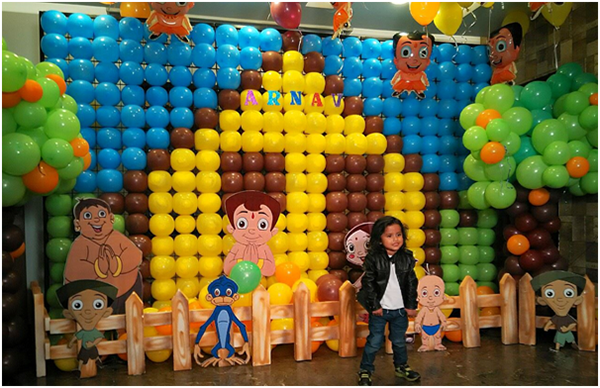 Mickey Mouse theme party. Mickey mouse and Minnie Mouse based theme party makes a perfect killer party from start to the end. You can give your kids a perfect party by adding pink and blue colored balloons decorated all over the animated characters. Some balloons lying on the floor enhancing the beauty of the party floor gives it an elegant look. A secret door to explore the various adventures hidden behind it would drive your kids and his or friends go crazy.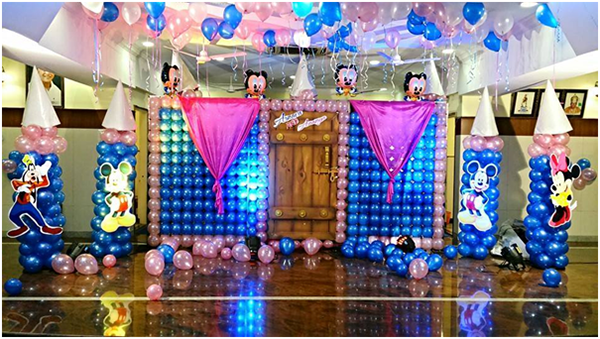 Another theme based on Mickey Mouse and Donald Duck is yet an amazing one. Well-organized white and blue colored balloons give the feel of a heaven. The beauty of this design is worth appreciating. Vey soothing and relaxing so suits people of all ages. Wooden design door at the center increases the curiosity of the kids and keep them engaged throughout your party.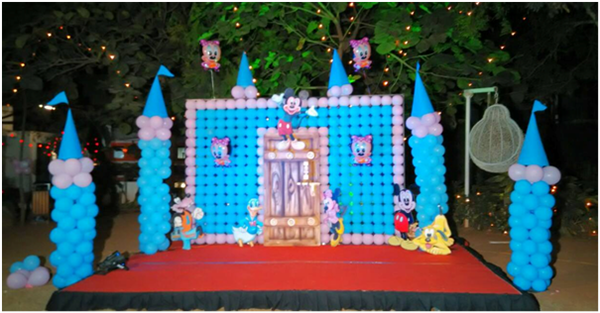 Of course, how can we forget Pikachu? A wild Pokémon hunting game that is going on rounds these days. White and yellow colored balloons decorated all over the frame looks very appealing. This game inspires kids to compete for different levels of success in life.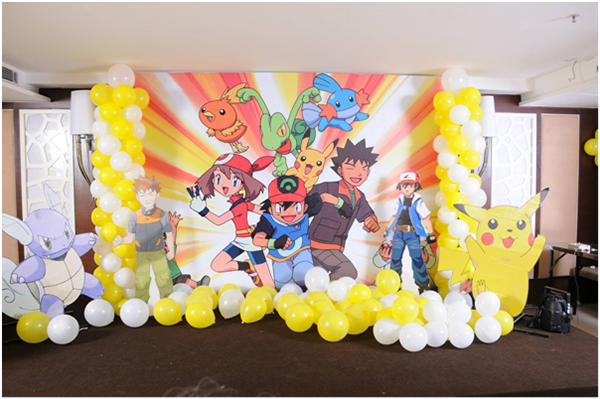 Last but not the least, if you are a budget conscious person, but still have dreams like every other parent and want to make your kid happy and contented on his or her special day, you can hang a fully-decorated balloon with a Birthday message printed on it.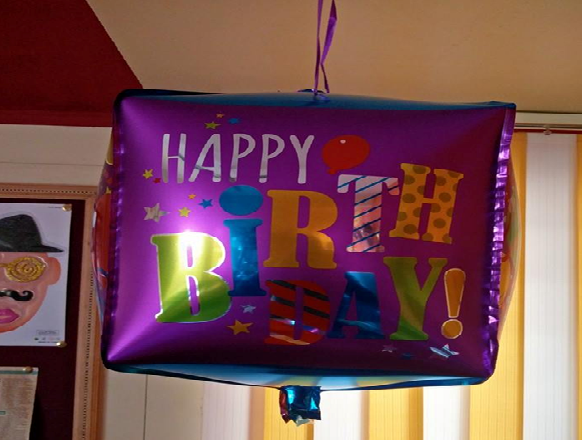 Trying something better than just a balloon décor is always a good idea. You can add more sensational effects and try more of these ideas that work great for your upcoming party. So, bring home happiness and make your kid's day affable. See more decoration ideas here.