Birthdays are an important milestone to be celebrated for young and old. For younger kids, it means a lot if their birthday party is all about what they love and enjoy. Young kids adore balloon sculptures of their favourite characters. As part of the theme, balloon sculptures can be incorporated. You can hire a professional decorator for kids' birthday party balloon decoration in Bangalore to create a character of the kid's choice. Alternatively, you can create the theme at home by simplifying the version. If you have been thinking about how to surprise your child this year, here are some of the best ideas for surprise birthday balloon decorations at home.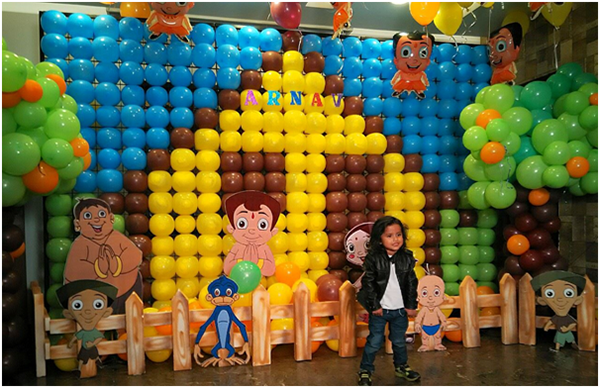 Chota Bheem
If your kids love Chota Bheem and you wish to throw a theme party, you can decorate the background with classy and multi-colored balloons to depict the village of Dholakpur. Keep some posters of Chota Bheem and his friends ready to be hung all around the venue. Your kid and his friends will enjoy every minute of the party if you incorporate cake decoration, games, and gifts based on the theme.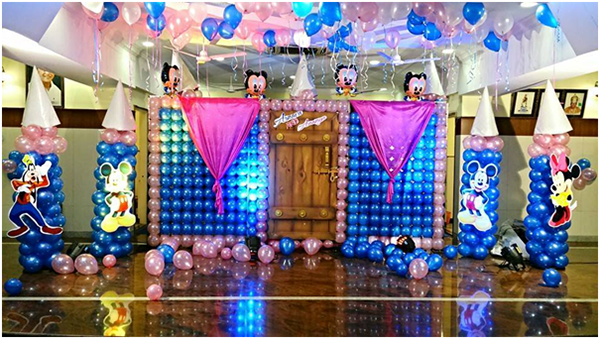 Mickey Mouse
Mickey Mouse and Minnie Mouse-based theme parties are the most popular among kids. Most birthday party balloon decoration services in Bangalore will have amazing ideas for your kid's perfect party. You may also choose to have simple decor by adding pink and blue colored balloons decorated all over the posters of Mickey and Minnie. A few scattered balloons on the floor can help enhance the beauty of the party floor. You may also plan to create a secret door to explore the various adventures of Mickey mouse hidden behind it.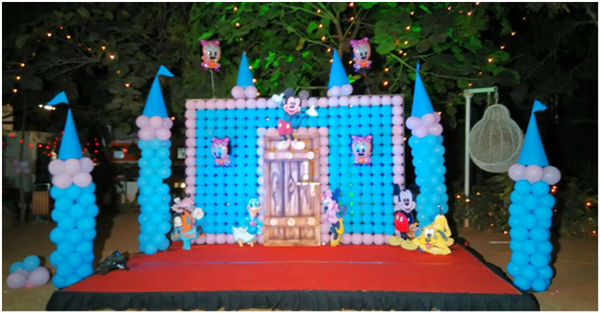 Mickey Mouse and Donald Duck
Similar to Mickey mouse, his friends are very popular with kids. Organize white and blue colored balloons to give the feel of the Donald Duck theme. Not only do the colours work for the characters but they are also very soothing and relaxing for everyone. Balloons create a bright and fun environment that lets your guests know that everyone will have a good time.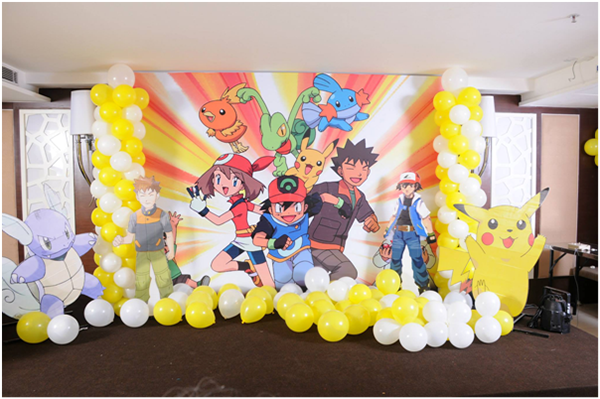 Pikachu
To depict Pikachu, the most famous character from the Pokémon hunting game, use white- and yellow-colored balloons for decoration. Framing the posters of Pikachu with coloured balloons will look very appealing. Incorporate balloon games inspired by Pokémon where kids will compete at different levels.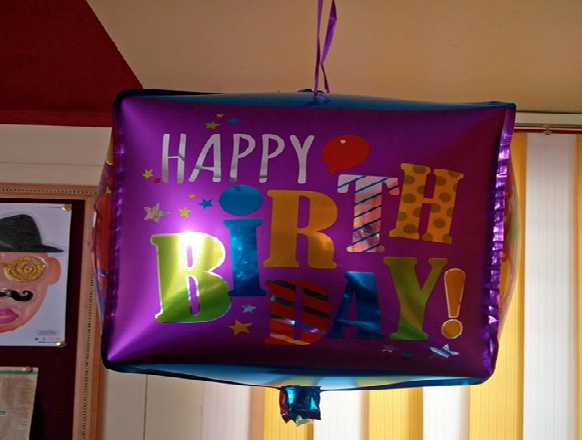 In case you are on a tight budget, but still want to make your child happy on his or her special day, you can get a poster of your favourite character printed and attach a fully-decorated balloon with a Birthday message printed on it.
Balloon decorations make the venue look stunning and are simple and easy to use. A set of vibrant coloured balloons give an attractive look to the decoration. Kids' birthday party planners in Bangalore help to spread bliss all around the party by using cheerful balloons.
Get in touch with www.bookmyballoons.in or visit us for surprise birthday balloon decoration tips. We will be happy to help you with our expertise in implementing decorations with perfection and on time.