Balloons have been part of decorations ever since all of us can remember. It may be any occasion from a birthday party to a formal event, balloons can always find a way lighten up the atmosphere with their charming designs and arrangements. Not only are they beautiful but also a light feature on the budget and not to forget, fun.
While there are many kinds of designs from symmetric, asymmetric, gated and sprawled on the floor, every decoration is a derivative of three basic beautiful designs that can be created with balloons. There is a certain way of how they are put into the formation and what kind of variations it can have. But in the end, it all comes down to the decorator and his imagination put to most creative use with these balloons.
1. Bouquet
It is one of the most beautiful this that you can do with a bouquet. You must have seen a party that has balloon ceiling. It is a disintegrated derivative of the bouquet. For this, you need helium filled balloons that will float up once inflated. Thus, to form a bouquet you need to keep letter balloons at the top and more at the bottom.
You can add decorations like ribbons, flowers and such to add weight to the balloon so that they stay low or you can add balloon weight according to the height you want on a balloon. The overall visual is impactful and attractive, especially, if it is gracing the centre or a table or any other piece of attraction in the room.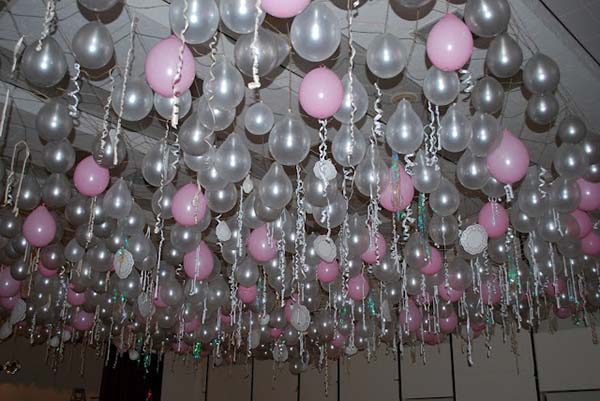 2. Arch
Now as mentioned above in passing, a balloon gate is a variation of the arch. A balloon arch is the most basic of designs especially scene to make an entrance and hence came to be called as balloon gates. To make arches, you can use a variety of colours or design pattern based on the effect you would like. It can be a double or a single lining. It can be a zig-zagged lining or a spiral among the arch base added with flowers or streamers. More creative a decorator can get, the more options there are.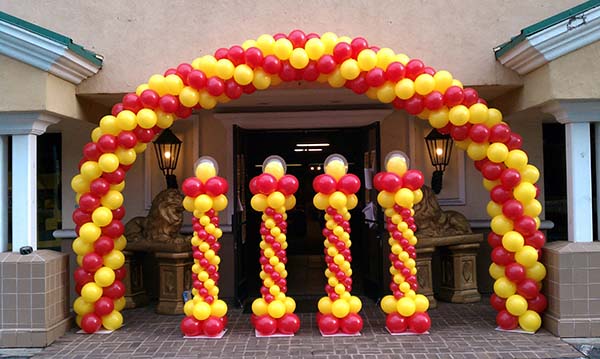 Arch is also a design for the wall. Today people often play videos for specialised occasions like birthdays and anniversaries on a wall which are decoratively surrounded by the big balloon arch for beautifying effect.
3. Columns
Among those ones of the elementary school tricks are the balloon column. Easy to create and essentially serving multipurpose. While these poled balloons look beautiful, they are often used to distinguish an area like the cake table, the stage, the dance floor or anything. You get the idea. You can also use column around the venue. If you have strong stand or poles or lamp stands around the venue, you can cover them up with balloons.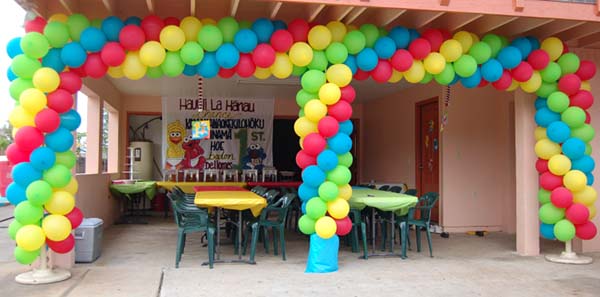 It is also possible to create a pyramid structure with these columns, a variation of the original design. You need to start at the bottom by adding heavier or bigger balloon and add lighter or smaller balloons at the top. It is the bouquet concept, only around a pole. The balloon rows on the walls on formal venues are also a distorted version of this design.