Do you have a passion for design and aesthetics and an inclination towards decorating spaces? It would be best if you tried to make a successful career in Balloon decoration services in Bangalore. Event designers are the creative professionals who design event spaces with the appropriate organization and décor depending on the theme chosen by the client.
Event Decoration takes care of the overall look and feel of an event. If you intend to start your career as an event decorator, then go through these tips to get a quick start:
1. Colourful Balloons
Balloons are one of the most affordable and colourful ways of decorating any event. Start your career with an easy balloon decoration for a birthday party. Customize setups using different shapes and sizes of balloons as per the needs and requirements of the event organizer. Be creative and add fun games with balloons to engage kids in the event.
2. Flower Decoration
Most people expect flower decorations at special events. Depending on the budget and look of the event, artificial or fresh flowers get used for decoration. Flowers get preferred over balloon decorations for weddings, anniversaries, and corporate events. The stage, tables, and photo booth areas can get decked up with beautiful flower arrangements to liven up the event.
3. Glowing Candles
Candles add elegance and romance to the event. Scented candles on every table and small flower arrangements are preferred as they add aura and aroma to the space. If the event is a wedding anniversary, you can create a romantic setup using glowing candles, especially for the couple.
4. Tulle for Bridal Event
Tulle is a fabric that has a luxurious feel to it. It gets used chiefly for bridal event decoration but is a cost-effective way to decorate any event. There are many creative ideas in which you can use Tulle for decoration. Tying a bow at the base of floral arrangements will add elegance to a bouquet. Use the fabric to make a sash around the back of the chairs. You can also make pom-poms out of Tulle and hang them to give the place a softer, romantic look. Many balloon decoration event planners in Bangalore use Tulle to cover balloons as part of the décor.
5. Right Lighting
Good lighting adds the required mood for an evening or a night event. Festive and fun events can use colourful lighting, soft lighting at romantic events, and bright lighting for corporate events. The proper lighting with creative and decorative pieces can work wonders at the event.
6. Fabric
All events require a look that makes a big statement. One of the materials used for the décor is fabric. The richness and quality of a fabric signify the status of an event. Vibrant fabrics with good colour palettes, stunning designs, and patterns make guests feel welcome at the party. Most fabrics drape well around various surfaces and become a cost-effective way to decorate any space.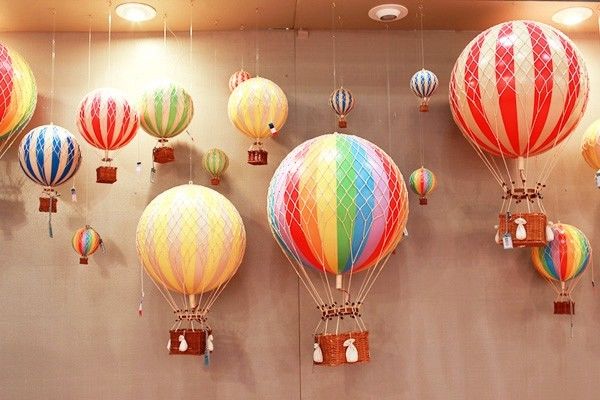 7. Colourful Candy
Kids' party events are usually colourful, and the best way to make them exciting is to use candies to decorate. Fill different coloured candies of various sizes in decorative vases and bowls and place them at multiple spots as decor. Depending on the theme of your party theme, you may decide on the colours of the candy and decorate the area accordingly.
8. Streamers or Confetti
Streamers and Confetti are the basics of any décor. You can use streamers to decorate the backdrop of a stage, around the hall, photo booths, etc., to give the event a celebrated look. Confetti inside balloons makes it look very fancy. For a quick birthday, event organisers in Bangalore combine streamers with balloons as it does not take time to redecorate.
Use these eight simple yet effective quick tips as party balloon decorators in Bangalore.
Get in touch with us or visit us for balloon decoration event planners in Bangalore. We will be happy to help you with our expertise in implementing decorations of your choice with perfection and on time.