Balloons have become the most versatile and cost-effective option in party decoration. With balloons of various shapes, sizes, and materials coming onto the market, it has become the preferred décor at most events. Though a balloon seems harmless, it is very important to know party balloon handling ideas to avoid any mishaps at the event.
Let us look at the five best tips that will help you to handle party balloons in a much better way.
Tip 1
While shifting the inflated balloons to the party venue, it is important to ensure that they are carried securely. One of the balloon's safety tips for the party is to organize and set the balloons in bunches as per their sizes and requirement so that they do not end up deflating or entangling during transit. Planning the movement of balloons in advance will avoid last-minute rush and frustration.
Tip 2
Try not to inflate or place your party balloons near blunt or sharp objects. Birthday party organisers usually store the balloons at a normal temperature and avoid placing them in the sun. Excess heat may cause balloons to burst before or during the event.
Tip 3
The transportation of inflated party balloons from a store to the destined area should be taken with utmost care. Keep inflated balloons last on your pick-up list, so that you can get all other shopping items prior to the balloon pick-up.
Tip 4
During balloon pick-up, ensure that the temperature in your car is cool and does not fluctuate. It is very important to maintain a low temperature inside your car while carrying inflated balloons to the venue as exposure to unwanted heat might deflate or burst the balloons. Carry the balloons in the longest back-seat car when taking balloons to the venue so that they can reach safely.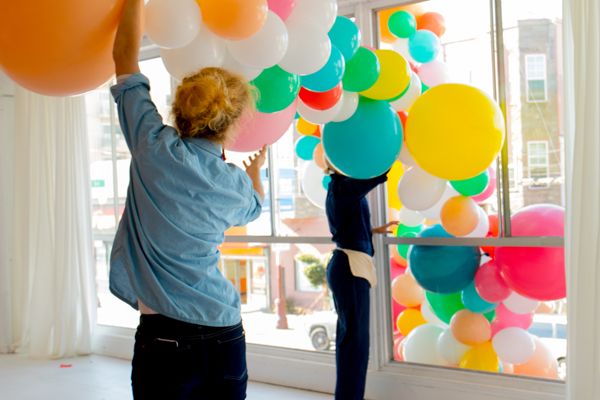 Tip 5
Balloon transport bags are among the best party balloon decoration ideas as they help in the transportation of inflated balloons. If the distance is short. In case the party venue is far away from the store, then you should take a break midway to take out balloons from the transport bags and let them be around fresh air for a while. Reseal the balloons in the transport bag once they are fine.
Given above are the 5 best balloon handling ideas before the event. Hopefully, you will consider these tips while decorating your party venue to avoid any last-minute hassle.
Get in touch with www.bookmyballoons.in or visit us for event-related services. We will be happy to help you with our expertise in implementing decorations of your choice with perfection and on time.