The birthday of anyone, be it a kid or adult seems to be a memorable day in one's life, definitely being a special day and the person whose birthday is does need to be made to feel special. The duty falls on us, the relatives, friends or family to plan something extraordinary so as the person whose birthday is to be celebrated acquires a feeling of being special, at least for a day in his life.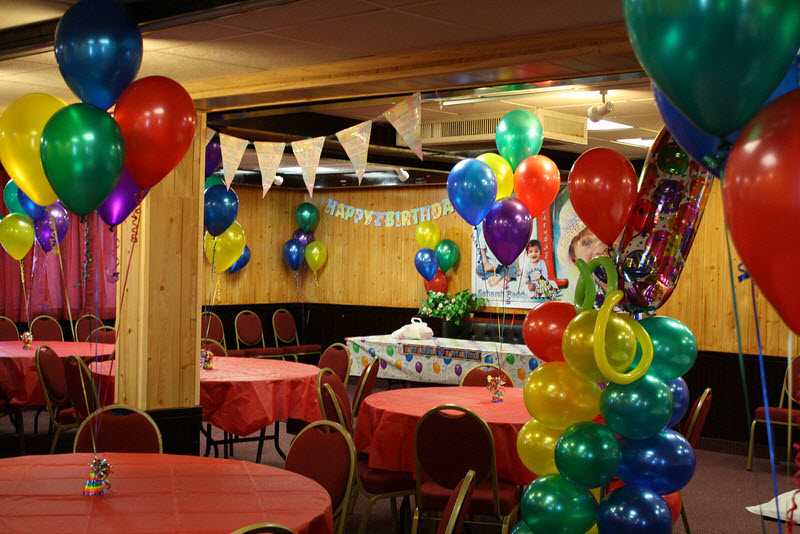 If you have planned to organize a birthday party, then the decorations are integral part of it since some excellent decoration can make a birthday party an exceptional one and who can forget the roles balloons play in the decoration. The colorful balloons seem to put quite different but pleasing colors in the birthday party.
If you are a resident of Bangalore, you can hire some fantastic birthday party decorators in Bangalore who do come up with some magnificent ideas for balloon decoration which would meet your expectations, while matching the theme of the party too.
You are always going to include balloons in your birthday party. So why not utilize some exceptional methods to decorate balloons in your party to give it a beautiful color. In this article, we have compiled some of the best balloon decoration ideas for birthday party to enhance its flair and flavor.
If you have a rich collection of your memories with the family or friends in the form of photo frames, why not use them in decoration to refresh the beautiful moments you have spent. You can hang photo frames from the balloons to create a sort of chandelier over the table which would definitely look exciting and may make you emotional too.
If you are organizing your birthday party in the outdoor, you can create a sort of slip and slide from balloons which can provide you and your guests a real fun. You have to arrange a number of balloons in a thin long strip with water filled in them. When you would slide on them, some might burst and might cause a good laugh among the viewers.
Again if you are having your party in outdoor, especially at night you can try another interesting idea for decoration. You can put glow sticks in balloons before inflating them and when inflated, turn on the lights which would really look fantastic. It is a really cute idea for balloon decoration in outdoor.
If you are fond of delightful colors, you can try another good idea for balloon decoration. Ask the decorator to have some colorful balloons and when blown, spray colors on them. You can also imply hand impressions to give your party a colorful and cheerful touch.
These are some of the best balloon decoration you should opt for. You can also include some balloon games to have good fun. If your balloon decoration matches your taste and theme of the birthday party, the party might be a memorable one, earning good praise from the guest.