Balloons are one of the most cost-effective ways to create beautiful decorations. When it comes to throwing a colorful and unique party, try to use the trendiest designs for the décor instead of the traditional ones. There are many creative party balloon decorations ideas that offer different ways to spice up your party with balloons. Read on for the top 5 ideas for the creative balloon decorations for party:
1. Balloon with Foam Balls
Foam balls are the perfect lightweight material that can be used as balloon décor without weighing the balloons down. You may get ready painted colourful foam balls from the market or you can colour them in advance as per your choice. Once the painted foam balls are dry, take a string and a needle and use this needle to push the foam ball to the string. Ensure the foam balls are spaced out evenly on the string and secure them at their spots using a glue gun. Tie an inflated helium balloon at one end of the string. To the other end of the line, tie an inflated balloon. Use a maximum of 3-4 foam balls on the string per balloon as too many will weigh the balloon down.
2. Glowing Balloons
Glowing balloons are the most magical way of decoration, especially for evening and night events. Just insert small LED lights inside the balloons before inflating and tying them. Create an enticing lit-up balloon corner or a backdrop that will also work as a photo booth.
3. Balloon Ice-Cream Cone
Ice-cream cones are always on everyone's list of favourites. Try replicating this look with balloons to attract guests' attention and make your party colourful. Cone-shaped balloons are unique but can get made at home easily. You need to inflate colourful balloons and stick them to the cone-shaped cups to give them an ice-cream look. Everyone will love to hold on to it and take pictures.
4. Balloon with Name Tags
Guests, both young and old, always appreciate personalized gifts. As part of a unique balloon party decorations in Bangalore, create customized labels with guest names and stick them on the balloons. The balloons can then be attached to the gifts for guests to carry back with them.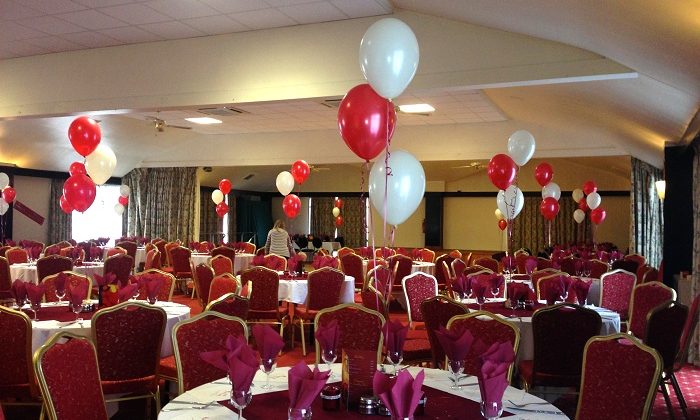 5. Balloon Decoration with Confettis
Confetti is easily available in the market or through creative balloon decorators in Bangalore. First, inflate transparent big balloons partially to insert confetti into them. Next, Inflate the balloons completely and see the confetti sparkle inside. Later, you can use these balloons to decorate your party area or guests' table, dance floor, or any other activity area.
The above-mentioned creative ways are some of the simple yet exemplary ideas that will spice up your party and make it memorable for all. Hopefully, you find this information useful and consider it during your next party.
Get in touch with www.bookmyballoons.in or visit us for event-related services. We will be happy to help you with creative balloon decoration ideas for party events. Use our expertise in implementing decorations of your choice with perfection and on time.