Outdoor birthday parties are not only exciting but also unique. It allows everyone to come together under the pretty sky and bright sunshine and have a great time with their loved ones. If you're looking for birthday party event ideas in Bangalore, we can help you organize a party with the most glorious balloon decorations. As one of the best birthday party organizers in Bangalore, we're the go-to destination for balloon decoration services and custom home decoration supplies.
Are you on the lookout for some thrilling outdoor birthday party ideas that will have everyone praising it for months? We have curated just the perfect list for you.
Creative Outdoor Birthday Party Ideas
Here are some amusing and creative outdoor birthday party ideas that you can try out for your birthday:
Bollywood Movie Marathon
Remember when you would sit and watch Bollywood movies with your family? Those comedies would bring everyone together and make for a beautiful Sunday afternoon. With time, however, that intimate movie-watching experience has somehow disappeared. So, why not get it back on your birthday?
Gather your friends, put up a screen, and start playing some classic Bollywood movies back-to-back. You can play romantic comedies, thriller movies, or even older black-and-white films if that matches your vibe more. Keep a constant supply of buttery popcorn to add to the experience.
Yoga Retreat
Are you into yoga? Do you have friends who practice yoga every day? You can hold a yoga retreat on your birthday! Believe us when we say this is a unique birthday celebration that your friends will remember forever. Keep the required yoga mats around and some water bottles so you can all stay hydrated throughout the day.
You can also keep healthy food options for this birthday party, such as smoothies, acai bowls, Greek yogurt, etc.
Vineyard Hopping
How about combining wine and cheese to celebrate your birthday with loved ones? Yes, this is indeed an excellent plan for an outdoor birthday party. Pick three vineyards you would like to visit and plan an itinerary accordingly. Try to include only a few for the day, or else it will become tiring for everyone.
Taste glasses and glasses of delicious wine and pair them with different types of cheese, pasta, or whatever your heart wishes to indulge in!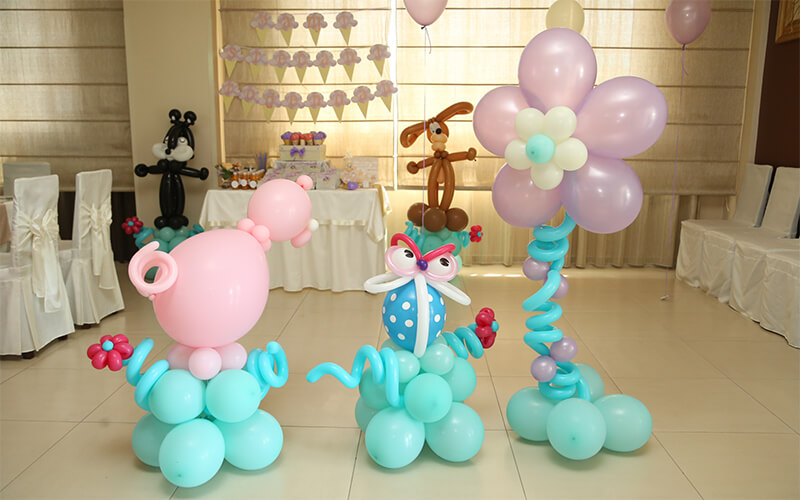 Food Board
Food boards are all the rage these days. So, why not incorporate it into your birthday party? If you're hosting a food board birthday party in your backyard, customized decoration supplies from Book My Balloons to make your party look even more dazzling.
You can opt for cheese boards, fruit boards, veggie boards, fondue boards, pancake boards, and so much more! This celebration will include a day of scrumptious food and never-ending conversations with your near and dear ones.
Bonfire and BBQ
If your birthday falls during the winter season, hosting a BBQ party and a bonfire is a great idea. The combination of grilled food and warmth in the cold weather is something every guest will relish.
Play music in the background, or have your musically inclined friends bring their guitars and dance the night away with your buddies.
Relaxing Beach Day
We all love going to the beach. Soaking up the sunlight, playing volleyball with our friends, and enjoying pina coladas while relaxing on a reclining chair; sounds heavenly. This is why the beach can also be the spot for your outdoor birthday party.
Make sure to bring ice coolers for your drinks, mats for everyone to sit on, huge umbrellas so you can stay under the shade if you want to, and a decent amount of sunscreen. Plan some fun games to play near the serene blue waters.
Rooftop Birthday Bash
We've all been to a rooftop New Year's Eve party at some point in our lives. However, rooftop parties serve as a lovely theme for birthdays too. Decorate your roof with fairy lights and some gorgeous decorations from Book My Balloons till the entire ambiance looks magical. Arrange for relaxing music in the background while all your guests enjoy their food, drinks, and conversations. Visit us!
Things to Remember While Organising an Outdoor Birthday Party
Outdoor birthday parties are like a breath of fresh air. However, there is quite a lot to remember while organizing such an event. Some of the points to be considered are as follows:
Calculate the Amount of Food Needed
After being sure of the number of people coming to your party, determine the amount of food you will require. Since it is not indoors, you won't be able to run to your kitchen and quickly whip up something either. If you are hosting where it won't be easy to get extra food delivered, you must plan the food's quantity properly beforehand.
Make a Big Batch of Cocktail
If you don't want to be running to the cocktail station or bar, again and again, to serve drinks to everyone, a good solution is to make a big batch of cocktails. That way, everyone can help themselves, and you can continue your conversations without interruption.
Arrange for Enough Seats
The seating arrangement for an outdoor gathering can be of various types. You can opt for mats, wooden chairs, beanbags, reclining chairs, and many fun choices! Whatever you pick, ensure that you arrange plenty of seats for your guests. For instance, if your venue is the beach, you must have a substantial number of mats with you so that your buddies don't have to sit on the ground or over the sand.
Hang Fairy Lights
Do you want a cute, mystical aesthetic for your outdoor birthday party? If so, then take the route of fairy lights. They look adorable and magical and add a certain ethereal quality to your gathering. You can choose just white lights or perhaps a mix of multicolored lights. This will look gorgeous if you're hosting a party in a garden or backyard.
Keep Pedestal Fans
For the summer babies out there whose birthday falls during a time when the temperature soars high, you need to make the arrangements in a way so that your guests don't melt in the heat. The best option, in this case, is pedestal fans. You can get some hand fans if your guest list is relatively small.
Store Plenty of Ice
While making a list of the things you will need for your birthday party, note ice as one of the crucial items. Although it may not seem like it, ice is an integral part of every party, especially if you plan on keeping a lot of beverages.