Weddings are one of the most cherished moments in everyone's life that hold a special place in the heart. Most people hire wedding balloon decoration planners to take care of the décor, venue, food, and putting together the special moments. A planner charges for the services provided at the wedding event. If you intend to save your pocket from a planner's extra expenses, read through some of the proven wedding balloon decoration ideas that can help you create beautiful décor for your wedding.
Floral Centerpiece Décor
First and foremost, hire a local decorator to save yourself from shipping and other miscellaneous charges. The charges of a local wedding decorator who can decorate a centrepiece using colourful local flowers will cut down expenses in your budget. Another option is to choose colourful artificial flowers with a natural aroma to look actual and last longer. Usually, the artificial flower decoration turns out to be cheaper than the natural flower decoration, thus making it cost-effective.
Colourful Balloons
Nothing can define celebrations the way a beautiful balloon and flower décor does. The combination complements the wedding event. Colourful balloons are perhaps one of the most affordable and colourful forms of decorating. Hire inexpensive balloon decorators for wedding events and ask them to go with balloons of bright and metallic colours so that they add glamour to your special day. You can ask wedding balloon decoration planners to use balloons in multiple ways by decorating the center stage with balloons, creating an arc of balloons at the event's entrance, or randomly placing the loose balloons on the party floors. Use your decorating skills to create dazzling set-ups with various colours and themes to mesmerize the guests.
Inexpensive Fabrics
Weddings require a look that makes a big statement. One of the materials used for the décor is fabric. Vibrant but inexpensive fabrics with good colour palettes, stunning designs and patterns make guests feel welcome at the party. Use soft materials as the backdrop and hang some colourful flowers and balloons to add more elegance to the fabric. Most fabrics drape well around various surfaces and become a cost-effective way to decorate any space.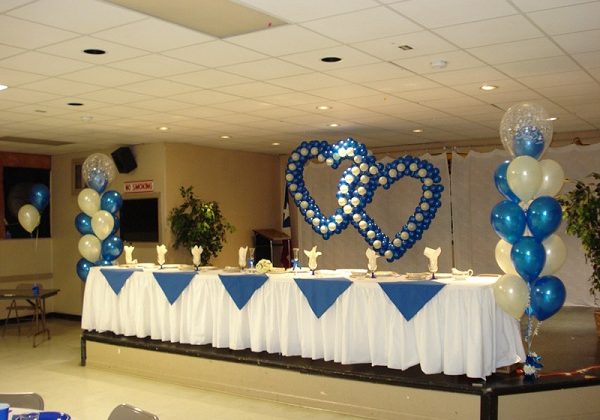 Miscellaneous Tips
Ask your event manager to book an affordable venue for the wedding and decorate it using inexpensive wedding balloon decoration in Bangalore. The set will help change the overall look of the otherwise simple place. Ask your wedding decorator to use recycled décor items if you want to save money.
Wrapping Up
You can use the above ideas and implement them to create a mind-blowing yet cost-friendly wedding decor. Get in touch with www.bookmyballoons.in or visit us for wedding balloon decoration ideas. We will be happy to help you with our expertise in implementing decorations of your choice with perfection and on time.