Planning the perfect baby shower can be a daunting task if you have never had one done before. If you intend to invite your family members, friends, and other relatives for a unique baby shower, here are some baby shower balloon decoration ideas that you can use as inspiration for your baby shower party.
Flower Décor
Flowers are one of the best and unique ways to decorate the baby shower venue. Use neutral palettes like white-green-yellow or a blue-pink to convey the love and excitement towards the baby. You may choose to decorate with artificial flowers since fresh ones get expensive on the pocket. Baby shower balloon decoration planners can help with the décor if you cannot manage it yourself.
Balloon Décor
You can use colourful and pastel shades in balloons to display a warm welcome to the excited family and friends. Use new-born themed ideas for the balloon decoration for the baby shower at the venue. Take cut-outs of different shapes like stars, moon, cartoons, etc., and incorporate them along with the balloons as part of the décor. Balloons, streamers, and banners are easy decorations that can go around a room. Use a colourful string as a clothesline to clip on baby items like onesies and socks. Baby shower balloon decorators have all the necessary items to create the décor as per the theme.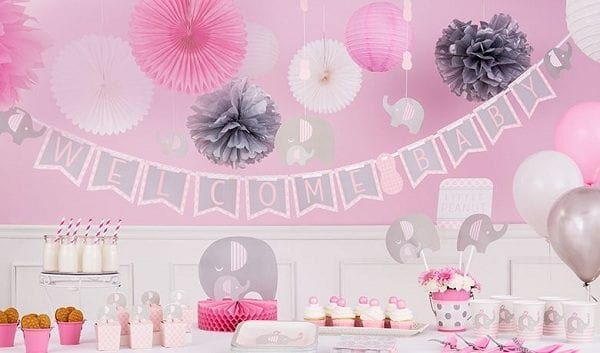 Decorative Candles
Create baby shower candles using pillar candles with a baby mitten wrapped around them. Use candles of pastel shades to give the decor a softer look. Fairy lights around the room for an evening event will provide the décor with a lovely glow.
Final Words
Make your baby shower decoration unique by throwing a memorable party on that special day. The baby shower balloon ideas should have positive vibes, so that family and friends feel the love you share. Do remember to capture the precious moments of your life.
Get in touch with www.bookmyballoons.in or visit us for baby shower balloon decoration in Bangalore and any other event services. We will be happy to help you with our expertise in implementing decorations of your choice with perfection and on time.