Have you started thinking of Halloween party? If yes, we can feel the same aggression and happiness that you might be feeling right now. Maybe we are talking about it so early, but it's time to think and celebrate Halloween party with balloons and many other excursions. Especially, in the U.S., Halloween is considered as one of the biggest festivals with the day, marked in bold letter in the calendar as Holiday.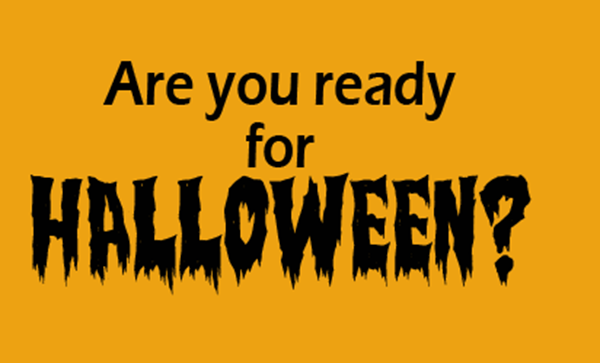 According to recent reports taken from a UK-based balloon service providing company, the sales of balloons has exceeded that of balloons sale on a Valentine's Day. So, proper planning and proper preparation are very important to make any party a success.
Start giving party invitations and make sure your guests appreciate your invitation.
With the party time coming ahead, just visit your nearest stores and try to get an idea of how the stores are preparing for the party. Some curious party planners have started thinking of invitations that would be appreciated by the guests who would come up for the grand party celebration.
How important your Invitation is?
Creating a list of guests. Customizing invitation according to each and every guest that you invite, make them feel special. Your invitation should not be a formality but it should excite people to join and be a part of your Halloween day.
Your wild imaginations integrated into your party will make the part wild.
The most important thing that a party planner has to take care of is to throw a grand, ultimate fun party that can energize invitees as well.
Don't forget to call up kids.
Kids make a perfect Halloween day celebration. You can give them light themes and make them a part of it so that it's not just a Halloween party but a complete fun and retreat.
Sales tips for Sellers' on this Hallowing Day
The first and the most important step is to start preparing for your Halloween sales campaign. Initially, start with a content writing and post it on your social media sites. Make sure you target the right market at the right time. Visitors will share your post only when they like it.
Usage of #Hashtags: use Hashtags that captivates visitors and doesn't allow them to move from their place. For example #Halloween, #Freaky, #dark, #Scary oct, #Creepy, #Oct31, #Haunted area, #Zombies, #Ghosts, and much more.
Create Theme-based outfits, products, and accessories. Start keeping a collection of scary things that can be used on this Halloween day like Halloween Faces, masks, sweets, etc.!
Make your shop Halloween, decorate the outer area in a way that can attract passer-by and convey your products collection to them. If you don't have any physical store, and running your business via online sites, make sure you modify your website page that can grab website traffic automatically.
Those who are planning to organize a perfect party, can check this simple information and get an idea on How to move with it so that none of your guests gets bored.