Balloons can be the most cost-effective way of decorating for any party, event, or celebration. There are many creative and unique ways to make your party venue look impressive with incredible balloon decorations. Take a look at some creative party balloon decoration ideas that can add more style, color, and flair to all your future events.
Balloon Type
Balloons are the foremost decoration choice with so many fantastic options for multiple themes for celebrations. Once you finalize a theme for the event, decide which balloon design would get incorporated. Choose helium balloons for a floating setup. Latex is the most affordable and popular choice for easy balloon decoration ideas. Foil and metallic balloons add a bit of shine and sparkle to an event.
Balloon Estimate
After you have confirmed the design of the balloon decor, you will need to determine the number of balloons required for the setup. It takes about 60-100 balloons to make a small balloon arch and around 120 balloons to make a large one. A table bouquet may require a bunch of 3-7 balloons and 5-12 balloons to make a floor bouquet. The exact number of balloons depends on the area of the space available for decoration and the size of the balloons used.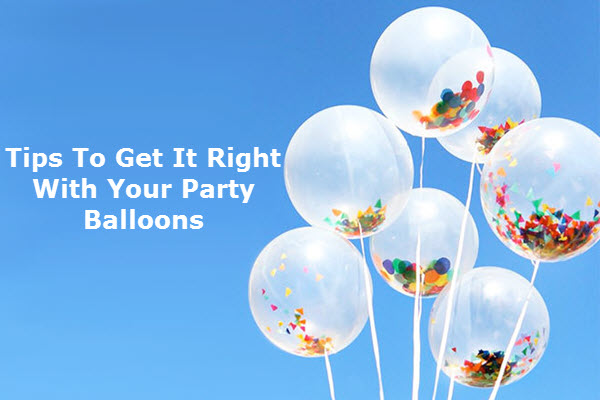 Balloon Creativity
With balloons of different shapes, sizes, and colors, you can come up with many unique ways to create a party décor. Party balloon suppliers in Bangalore have a wide variety to choose from. Latex balloons are flexible enough to get any shape but do remember to handle the balloons with care. Limit the inflation according to the form or the size of the balloon. You can go for two complementary colors if you are making an arc for the entrance area. For a balloon bouquet, use colorful confetti balloons together. Similarly, come up with your ideas to create an impressive balloon décor or find some more creative decoration tips online.
Balloon decorators in Bangalore can offer simple and impressive ideas for your party! Get in touch with www.bookmyballoons.in or visit us for party balloon decoration ideas or other event-related services. We will be happy to help you with our expertise in implementing decorations of your choice with perfection and on time.