Top 10 Tips For Getting Balloons To Last Longer In Hot Weather
With the upcoming warm weather, the tension of balloon decorators has increased too. Especially for the latex balloon decorators, it has become difficult to handle the balloons. Latex is a bio-degradable material that can easily degrade on exposure to sun, heat, and windy situations.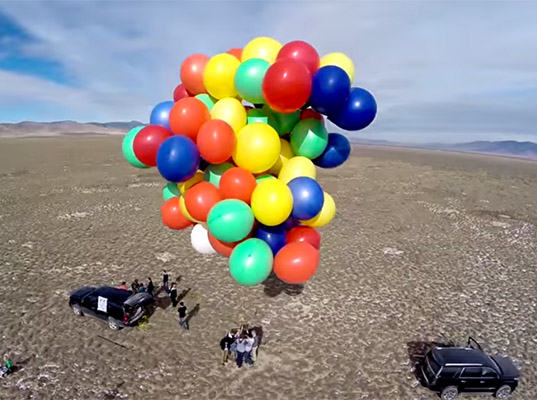 Usually, Latex balloons last for a single day only. If you are into balloon decoration business and want to use your huge balloon decorative like balloons arches, centerpieces, and backdrop for some days then we are here with how to keep the Balloons Last Longer In Hot Weather.
1) The quality of balloons matters a lot. Any good quality balloon will last longer than the ordinary balloons. You can go for the qualities like Qualatex, Bellatex, Tilly, and other varieties of balloons. The quality of these balloons is quite good, and they have shown significant success at several events as well.
2) If you can avoid Latex balloons in your decoration then it is always a better idea to do that. If you are decorating a venue that is outside, do not use latex balloons.
3) For outdoor events, prefer Qualatex balloons only. These balloons last longer and add charm to your event as well. Their quality is really good and worth appreciating. You might find these balloons quite an expensive one, but its quality and durability will give you praises that are worth investing.
4) Do not inflate the balloons to their full capacity. Give some space and leave them underinflated. Make sure you have left some space to absorb heat from the sun. The balloons may explode like a bomb when inflated to their full capacity, so it is better to underinflate and decorate your event beautifully.
5) Go for large-size balloons over small size. It is usually seen that large-sized balloons occupy more and look more beautiful than the small-sized balloons.
6) If you want to maintain the shape of your balloon after inflation, then try to inflate them with the air that is maintained at the same temperature as that of the temperature outside.
7) In warm weather, if you have taken up a project to decorate a venue that is outdoor then avoid helium balloons. If you want to use latex balloons and fill them with Helium, then opt for larger-size of balloons of over 24″ and underinflate them to almost 16″.
8) After your balloon is ready do not forget to apply a balloon shiner that protects your balloon from harmful UV rays of the sun.
9) Start preparing for the party in advance. Do not go for a hall or a party decoration in hot weather until or unless you have all the possible solutions to last your balloon longer.
10) Balloon decoration outdoor looks beautiful but believe us; it never lasts for one full night. If you have a party and you have used balloons outdoor than you can bring balloons inside at night and decorate them again in the morning.