Looking for innovative ideas! Balloons make a wonderful way to create fun and an exciting event provided they are used at the right time and the right place. You can decorate your home, office, party hall, and use balloons to create a colorful pattern.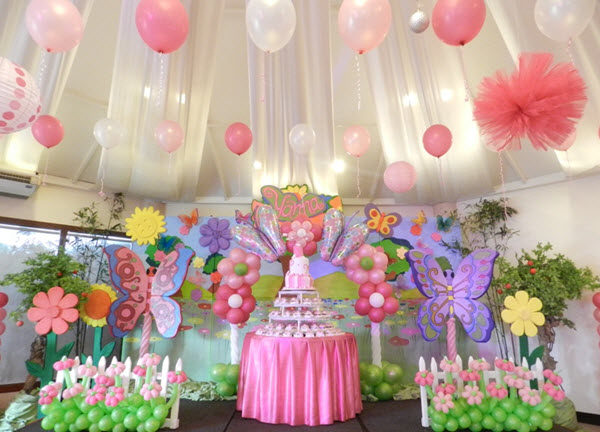 In addition to using balloons, implanting unique ideas that can make your decoration an outstanding one, you need to focus on styles or techniques that can attract audiences. Here we have come up with 10 most funny and creative ways to use balloons for decorating your home interiors, kitchen, and many more places.
Balloons Filled With Confetti'sConfetti-filled balloons are quite easy to make and make an outstanding way to use the balloon. Take some paper confetti's and make a bunch of them, folding everyone into half of the actual size. Then try to insert this bunch of confetti inside the balloon, before inflating. Now it's time to inflate and tie a ribbon to the balloon. There are plenty of balloon decoration ideas available to make the occasion grand.
Bun BalloonsIf the main center of attraction on a special day like to eat buns, then you may arrange for bun balloon decorations where the party area would be decorated with the bun-shaped balloons to create a perfect ambiance.
Frozen Water Balloon DecorationFrozen balloons are one of the best ways to use balloons in the summer season. You can decorate your jars with frozen balloons and put some chilly drinks inside it. This would make your party colorful as well.
Using Hot Air Balloon At The Center TableYou need to inflate your hot air balloon as big as possible. After inflating the balloon, use baker's twine to tie your balloon. Now use this idea at the center table to beautify your party area.
Mustache BalloonsOne of the exemplary ways of using balloons in a completely different way. Mustache balloons is a fancy way of decorating balloons using mustache made from a tinsel ribbon. Give this ribbon, the shape of a mustache so that it resembles a big mustache man. You may add a bow, in case you wish to do so.
Embellished BalloonsHanging Hawaiian lei are one of the best ways to add a captivating tail to the balloons. You can easily find leis from party stores.
Party King and Queen BalloonsInflating balloons and then adding a crown of king or queen to add special effects.
Chalkboard BalloonsInflating balloons and then using markers to express your love and convey your message to your loved ones.
Festive BalloonsYou don't have to wait for the specific event. Simply paste rhinestones and create balloons of your choice.
Polka Dotted BalloonsInflating balloons and then giving impressions of polka dots of different colors, shapes, and sizes to beautify your balloon.
Above are the top 10 ways of using balloons. Although the list is endless this list would surely help you to summarize the ways and tricks of using balloons in a completely different way.