Mother's Day is an excellent opportunity to celebrate mom, and to celebrate this special day you will need to decorate and make plans. Nothing says celebration more than dozens of beautiful, shiny balloons! Presenting balloon hearts to your mom will make her feel extra special and display your love, affection, and appreciation towards her. Here are some Mother's Day balloon decoration ideas that can guarantee a smile on her.
Make Her Day with a Balloon Display
Go all out on Mother's Day and set up a beautiful brunch for her to enjoy when she wakes up. Fill her room up with lots of balloons! You can call for Mother's Day balloon decoration service who can arrange everything you need to celebrate her. Hang a banner that says "Mother's Day Brunch" and lay out a spread of her favourite foods. Gift her a Mother's Day balloon bouquet and scatter colourful balloons to create a vibrant ambience and a picture-perfect scene she'll never forget.
Set Up a Relaxation Spa
Start Mom's special day with some breakfast! Give her a break to relax with friends at a mom-spa. Call a masseuse to give mom a professional massage with her friends. Arrange a few juices and fruit garnishes for your mom and her friends to mix and match their favourite flavours while they catch up.
Decorate Gift with Balloons
Gift your mom a loving gift and tie colourful balloons to the gift bag. Check out balloon decorating ideas for Mother's Day to understand how to use balloons. Add metallic ribbons around the box to give it an elegant look. Your mom will feel completely bowled over by your efforts in the Mother's Day gifting.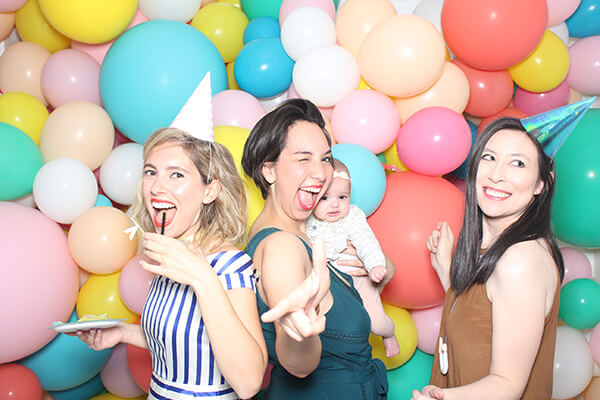 Handmade Cards
Mothers love it when the children write heartfelt messages on Mother's Day. Instead of using ready cards, create a handmade card using textured and coloured papers. Write a cute letter or multiple messages using brightly coloured markers telling her how much she means to you. Keep the cards in a decorative envelope or a box and decorate it with shiny balloons. The messages will make her day on Mother's Day party balloon decoration.
Mothers love it when you clean up, so it would be a great idea if you could take it on yourself and take help from your family and friends to clean the house. Decorate it with loads of balloons after the clean-up. Make sure you plan ahead of the celebrations and take help if required from Mother's Day balloon decorators in Bangalore so that everything falls in place.
Get in touch with www.bookmyballoons.in or visit us for Mother's Day balloon decoration ideas and any other event services. We will be happy to help you with our expertise in implementing decorations of your choice with perfection and on time.