Balloons are loved by the people of all of the ages. They are not only used as a plaything anymore as they are now used for the commercial purposes and decorating purposes as well. This piece of writing will help you to the uses of Helium Balloons for different Events. Helium balloons enhance the beauty of a place and that is the reason they are in so much in demand in today's time. The best thing about these balloons is that they stand straight and create a beautiful ambiance.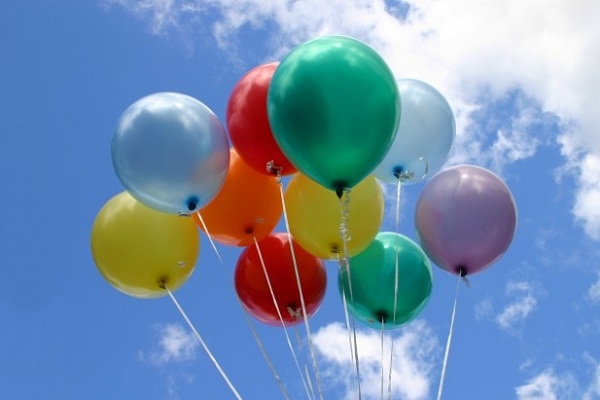 Helium Balloons come in different sizes, shapes, designs and colors, as, per the theme of a function, a person can choose these balloons as per his requirement. Decorating a place with balloons has become a common thing, but while selecting these balloons you should give preference to the location where they need to be installed and as per that you can buy helium balloons in Bangalore.
Let us look at some of the places where Helium Balloons can be decorated in the most efficient way:
Helium Balloons For Wedding:
Decorators and planner of a wedding celebration make the arrangements in the best possible way when it comes to a wedding decoration. If they haven't chosen helium balloons for decoration, then you can ask them to add on these balloons to make the wedding place look more vibrant. As per the theme of the wedding, you can easily select the balloons which will suit the best.
Helium Balloons For A Birthday Party:
Balloons are a must in a birthday party as they add a lot of fun in it. By using helium balloons in birthday parties, you can fill a place with joy as these balloons come in different colors which will make the party decoration more vibrant. The helium balloons can also be easily attached to the tables and chairs of the party area. Helium balloons can be the best option if you add them in the birthday party for kids.
Helium Balloons For Gifting:
A gift is a necessary weather you go to a birthday party or a marriage party. Helium balloons can be the best gift to offer. The helium balloons come with the option of personalization where you can gift the balloons with loving messages or images printed on them. By adding some accessories, such as ribbons and some chocolates along with the balloons can make a beautiful gift which will be cherished forever, other than the accessories you can also provide a small gift with the balloons.
So, these are some of the best ways to use Helium Balloons. If you are also looking to Buy Helium Balloons in Bangalore, then you can get in touch with a good dealer who can provide you with quality products.