Helium balloons make for a wonderful addition to any decor. As part of decorations for any party, wedding, or holiday celebration, Helium balloons enhance the beauty of a place by creating a beautiful ambiance. Decorating a place with balloons has become commonplace, so you must get creative and unique while setting them up to attract attention. We have some awesome helium balloon decoration ideas that can add more style, colour, and flair to all your special events. Before you buy helium balloons in Bangalore, read on for interesting and creative uses of helium balloons for decoration and give them a try at your next event!
Helium Balloons for Weddings
Wedding decorators and planners make the best use of helium balloons festive and sophisticated look in their arrangements. Be it as a grand archway at the entrance or fabulous table centerpieces, helium balloons can be used in the best possible way when it comes to helium balloons wedding decoration to make the venue look more vibrant. As per the theme of the wedding, you can easily make your choice from the huge variety of helium balloons and select the ones that suit you the best.
Helium Balloons for Birthday Parties
Colourful balloons floating in the air are a common sight at many parties as they add a lot of fun to it. Helium-filled balloons are a very popular choice for birthday parties because since the gas is inert, it poses little danger for kids. In most helium balloon birthday decorations in Bangalore, you can see the balloons attached to the tables and chairs of the party area, making the venue look very inviting.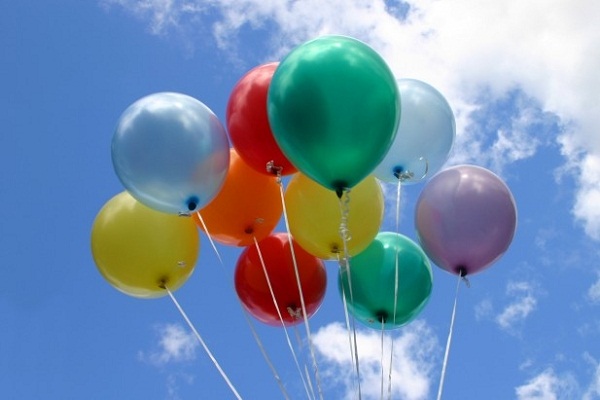 Helium Balloons for Gifting
Gifts in many forms have become a necessity at parties, be it for birthdays, weddings, or corporate events. Helium balloons help in taking the idea of gifting a step ahead as a neat and simple idea for return gifts at parties. All you need to do is just tie balloons to the gift bags! When kept together at the venue, the helium balloons will give it a festive party décor look and as the guests leave, they get to take home a gift with a balloon! Nowadays, it's very easy to go online for booking helium balloons for home delivery. You can also choose the option of personalization on helium balloons with messages or images printed on them.
Helium balloons create sophisticated and amazing décor for your event if used innovatively. If you are also looking to buy helium balloons in Bangalore, then you can get in touch with Book My Balloons or visit us a leading online and offline vendor that provides you with quality products. You can also call 8088880011 or 8088880022 for helium balloons home delivery as well as our latest products and services.