Balloons are the best thing which can enhance the beauty of a place. If you are anxious about decoration of the Christmas party, this piece of writing is a must read for you. There are many ways to decorate a single place for the events such as weddings, birthdays and fro the party of Christmas, if you forget to add on balloons in the decoration in any of such occasions, then it will be no less than a blunder.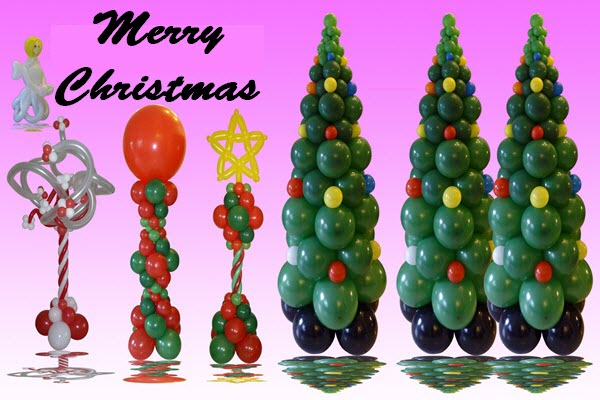 The first and foremost reason to use balloons in decorations is that they are quite inexpensive, but they provide a completely different and joyful look to a dull place. With so many options of colours, designs, and sizes, you can use them in the way you desire. So, your Christmas Party Celebration with Balloons can add more fun and excitement to the celebrations.
As we known that the most common colours which are used around Christmas are red and white, but rather than going with the flow if you want to do something unique, then you can add many other colours when it comes to decorating a place with balloons, this will not only provide a great ambience, moreover, it will also provide the vibrancy in the environment. Let us look at ways in which you can use balloons in the best way for your Christmas celebrations.
Best Way To Use Balloons For Celebrating Christmas
Balloons Everywhere: As balloons are not just for decoration, you can order them in bulk so that you can fill the party place with balloons. This will not only enjoyable where people can kick and play with the balloons like kids, though it will also help in making the celebrations more joyful.
The Special Thing For Kids: As kids love to play with balloons a lot, what best thing you can provide them on Christmas apart from a huge number of balloons in the Christmas party, and trust me not only the kids but the elders will also like your idea of having so many balloons.
Go With The Theme: You can buy balloon with so many options, you can easily choose them as per the theme of your party, this is the most inexpensive and easy way to make the day more special for everyone. So, if you have a wacky or unique thing in mind for this Christmas, then do add balloons as well in your plan.
Hope the tips will help you to make your Christmas celebrations more exciting. Wish you a Merry Christmas.