Balloons create the best and most innovative decor in a cost-effective manner. To make your special event really awesome it is best to use personalized balloons. Personalized balloons make a perfect birthday, anniversary, or any other milestone that holds special importance in your life. If you are about to host a party, read on to find some effective ways to use personalized printed balloons and decorate your party event in a unique way.
1. Personalised Balloon Invites
Paper invites are a norm but using personalised balloons as invites will surprise everyone on your guestlist. The date, event, and all the relevant details are displayed when you get custom printed balloons in Bangalore.
2. Monogrammed Balloons
Mylar and latex balloons can be personalized with your choice of design or monogram. Print up to three lines of custom print with any kind of font, style, and imprint colour. Use balloons of your colour choice in a variety of styles, shapes, and colours to create the perfect monogrammed balloons for your event.
3. Personalised Photo Balloons
Another way to personalise is to create custom balloons with pictures as per the event. From birthdays and graduations to weddings and anniversaries, just choose some good photos and stick them over the different coloured balloons. The photo printed personalized balloons will definitely make your day more memorable.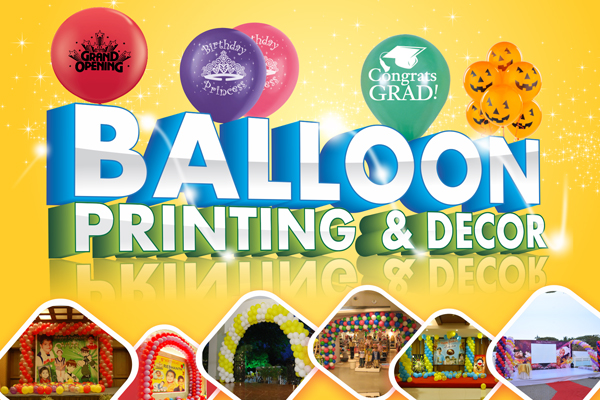 4. Name on Balloons
Celebrations are always special, especially if you make some personalized efforts. You can inflate balloons and write the letters of the name of the host or guests, on colored balloons as per the event. Hang these balloons near the center stage where the main function will take place.
5. Personalised Name Printing Over Balloon
If it's your child's birthday or an event that is special to your heart, you may want some personalized printed balloons for the party. Add a print of your child's name or a message over the balloon and inflate it. The inflated balloons with the name will create one of the best-personalized balloons.
Hope you found the 5 simple yet effective ways to make personalised printed balloons that are simple enough to decorate your event. Consider the customization option while planning a memorable party for your guests in the future. Get in touch with www.bookmyballoons.in or visit us for event-related services. We will be happy to help you with our expertise in implementing decorations of your choice with perfection and on time.