Effective Ways To Use Personalized Balloons
Balloons make one of the best and innovative designs while decorating your special event in a cost-effective manner. How do you decorate your special event to make it really awesome?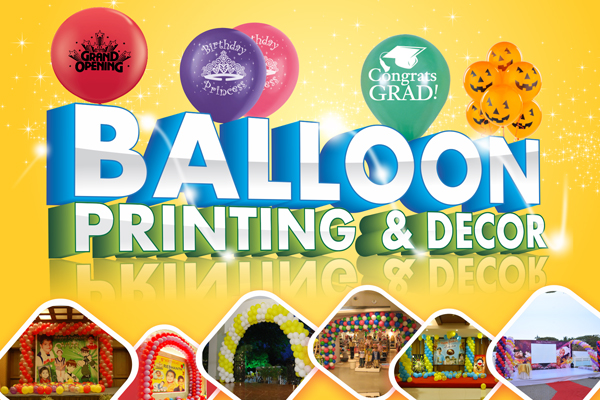 Whatever the season may be, balloons never disappoint you. Different colors and designs of balloons keep your mood happy and gay all the time. One of the best ways to use balloons as the main décor items is to use personalized balloons.
If you are about to host a party, we will give you tons of effective ways to use personalized balloons and decorate your party event in a unique way. We will tell you how to personalize balloons and use them.
If you are really looking for personalized balloons and want to learn some skills to use customized balloons for your special day, then you are here at the right place. Not only, we will tell you ways to use personalized balloons but also we will advise you on designs too.
Effective Ways To Use Personalized Balloons
Send Invites To Your Worthy Guests By Personalised Balloons
Your celebration starts with sending invitations. You can use personalized balloons and send invites to your worthy guests. You can write the date, event details, venue, and other information about the event on the invitation. This is really a great idea so why not think about it.
Decorate Your Event With Monogrammed Balloons
You can celebrate your engagement or wedding party by decorating your hall with monogrammed balloons. This would definitely improvise your event and allow you to embrace the event.
Hang Lovely Photos To Share Your Special Moments
If it is your wedding anniversary day, you can collect your photos and hang over the different colors of balloons. Use cute photos and create personalized balloons that will make your day more memorable.
Gather Balloons Of Different Colors And Write Spelling Of The Name
Celebrations are always special. You can write the letters of the name of the party organizer on different colored balloons and inflate them. Hang these balloons over the table where the birthday or boy will assemble to cut the cake.
Write Your Kids' Name Over The Balloon Using A Beautiful Font And Size
Everyone wants to feel special on a special day. Especially when it's your child's birthday, you can write your child's name over the balloon and inflate it. This would create one of the best-personalized balloons impression.
Wrapping Up
Above are 5 simple yet effective ways to use personalized balloons and decorate your event. Hopefully, you find this idea lucrative and consider them while planning a memorable party for your guests.
Personalized balloons make a perfect birthday, anniversary, silver jubilee, or any other event that holds special importance in your life. So, why to wait!!!!
Give yourself and your guests a surprise that they and you can never forget. You can browse the web for more ideas but no doubt, all of these ideas are one of the best collections from the web.