Are you looking for some awesome Balloon decoration ideas for your next party? Do you want to throw a mesmerizing party that is complete fun and exciting?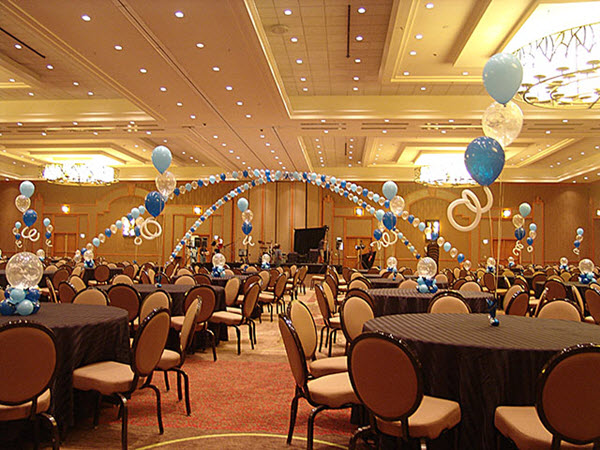 If the answer to this simple question is yes, then we are here with some of the unique balloon decoration ideas that would definitely make your day more special. No party decoration looks complete without balloons.
No need to take stress about party decorations themes, or any other thing. There are several ideas that are available on the Internet and more can be checked by personally visiting the balloon decorators' stores. This way, you will get prepared to organize a mind-blowing party that would leave everyone stunned.
Decorating your special day with balloons adds fun and spice to your life. Whether you are planning to throw a budgetary party or a luxurious party balloons decoration easily fits every wallet size. You can expect to decorate your ambiance in a colorful way. For a children's birthday party or any occasion that means a lot for your children, no idea can be better than balloon decoration to give your children a perfect surprise.
If you are a budget conscious and don't want to hire someone to inflate and decorate balloons for you, you can do it personally by checking designs from the Internet. This would rather be an economical way of throwing customized balloon decoration party.
Not only balloon decoration, but you need to take care of snacks foods, cold drinks, and much more things so it is better to hire balloon decorators who can decorate your party area professionally and save your time as well.
Let us look at some of the 5 best balloon decoration ideas that would definitely make your day:
If you want to make your guests feel more special, you can collect their photographs in advance and hang each and every guest photo over the table where he or she will sit and enjoy your party. This balloon decoration idea can be implemented while organizing small parties as well. When the guests' list is small, it is easier to take their photos and hang it over their resp. tables.
The Separate area containing Water balloon where your guest can have fun by slipping and sliding over the balloons. This is one of the exciting ideas where you can ask your guests to play a game and the participant who balances the most will win the game.
Tie balloons with the return gifts that you will give in return to guests joining your party. Most of the parties call for a gift from guests' side and if you plan to give your guests' return gift, make sure you hang their gifts bag with a balloon to give your guests an ultimate surprise.
For a thundering party, you can insert glowing sticks inside the balloons before inflating them so that when you inflate, balloon and the glowing stick combination rocks your party hall.
Golden paint your balloons at the bottom after inflating to add more glowing effects.
Everyone loves to party hard. Whether you are hosting a birthday party, anniversary party, retirement party, or any other party that holds special significance for you, there are tons of ideas that you can use to decorate your party area with the lavishing balloons.