Balloon Decoration has gained popularity over a period of time. With the advent of this online marketplace, it is easier for any balloon shop owner to promote his decorative ideas in a unique way.
Since beginners still find it tough on How to move with the online business, we are here with certain simple tips that would help newbies to succeed in Balloon Decoration Industry.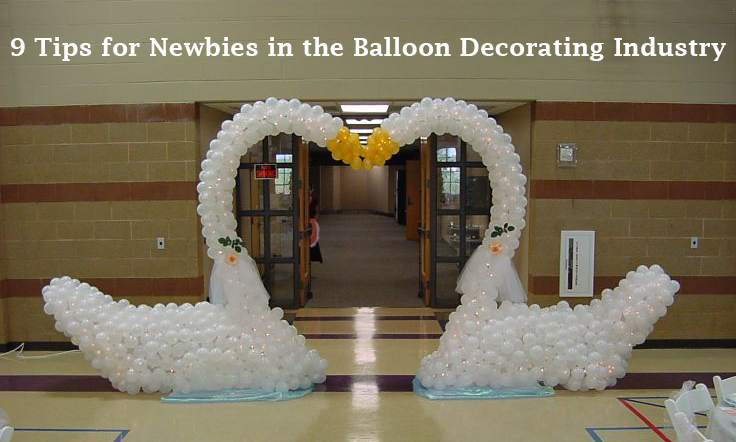 Balloon Decoration Business needs very small investment so; one has to face a lot of competition. If you are just a startup into this Industry, make sure you treat your clients as the most valuable assets of your company. Below-written is the 9 unique ideas that can make your balloon decoration an awesome one:
Find innovative ways: When you a newbie, your mind of full of innovative ideas. Use your creativeness the balloon and try to come up with the designs that no one ever dreamt of.
Local presence. Make sure your website is registered under the local listings so that localities can easily keep a track of it.
Make it simple. Don't exert so much pressure on your mind. Start thinking of basic decoration ideas and then move to complex ones. You need to focus on your business image first so Balloon decoration, customer retention, and website maintenance should be the prime goal of your business.
Sell packages. Most people look for different packages of balloons like Sparkles Balloon, ballooney, Hannah's Party balloon, etc. Such packages will soon represent your brand. You will be known for the services and the packages you offer. You can include flowers in these packages to add natural aroma to the ambiance.
Share your reviews: Once your website is fully developed, ask your happy customers to send their reviews containing their experience with you. This would encourage more people to contact you for your services.
Start writing content on your website. Make sure you write genuine stuff only. Try to share your journey of the business startup to an established entrepreneur. Your content quality should be unique and very impressive.
Try to avoid copying designs. Maintaining uniqueness in your designs is one of the important aspects of taking your balloon decoration business to a completely new level. Most of the time, decorators find copying designs an easy task but is not as pleasurable as creating your own designs.
Value your customers. Whenever you get any contract, make sure you complete it to the fullest. Don't forget to keep in touch with the old customers who gave your business a chance to flourish.
Value your workforce. Whether you are an individual party decorator or have a team, value your workforce and take utmost care of them. Buy necessary tools like a quality ladder, pliers, cutters, etc.
Above are the 9 simple tips to decorate any party hall, birthday party, or any other occasion. Decorating someone's day is in your hands, so make sure you try these simple tips and make someone's day more special.